BBC tells Tories to take down Facebook ad featuring its presenters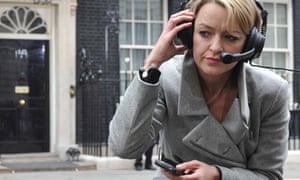 The paid-for advert uses footage of the BBC's political editor and the News at Ten host to argue that chaotic debates over Brexit can be avoided if people vote Conservative.
Her appearance is followed by footage of Edwards – who will host the BBC's election night coverage – intoning that there will be "another Brexit delay", followed by shaky footage of opposition leaders accompanied by threatening music.
The advert had been running for 24 hours on both Facebook and its sister site Instagram by the time of the BBC's complaint. In this time it had been seen by around a 100,000 people and it remains live. The advert was targeted at older male voters, although it is possible the Conservatives intended to put more money behind it to reach a wider audience.