Biafra Must Come In My Lifetime — Nnamdi Kanu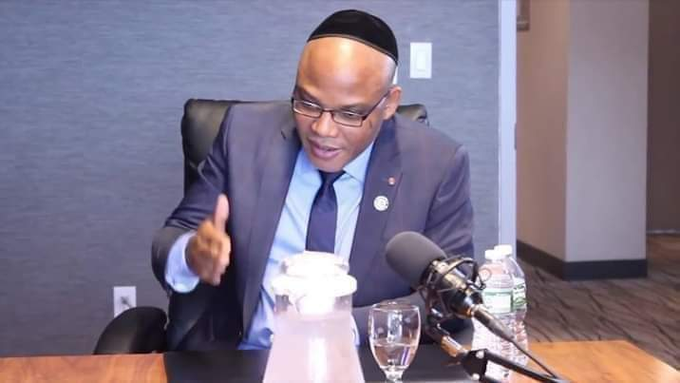 Nnamdi Kanu, the leader of the Indigenous People of Biafra (IPOB), said that the Republic of Biafra will come in his time.
Speaking on Radio Biafra during his recent broadcast, Kanu said that God has sent him to liberate Igbo people from the bondage of Nigeria. According to him, Igbos have been in bondage since 1960, but time has come for them to be liberated.
The IPOB said the only hope of Igbos is Biafra restoration and he declared it's ready to do all within his power to achieve it. According to him, he and IPOB have accomplish much, Biafra will soon become a Nation.
He said, "we do not take the praise, every praise and adoration for all we have become, accomplish on the struggle of Biafra, belongs to Chukwu Okike in Heaven, No man or Government can stop Biafra restoration because it is God's divine agenda.