Guinea Bissau President-Elect Appreciates Nigeria's Support For Election Success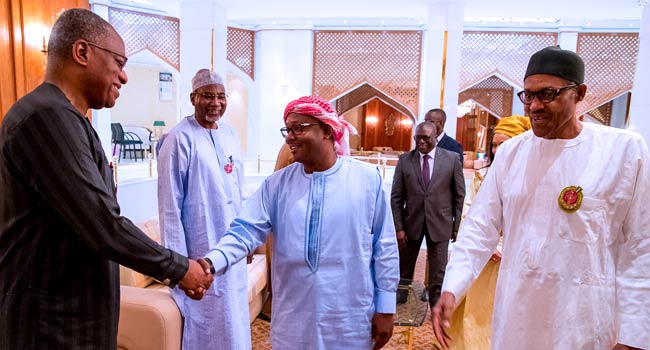 He praised President Buhari for his support leading to his emergence as winner in the elections and expressed his appreciation for the warm and friendly disposition of Nigeria towards him and the people of his country.
He informed President Buhari of his invitation and selection as the Guest of Honour at the Presidential inauguration coming up next month.
Embalo was accompanied by the country's Foreign Affairs Minister Suzi Barbasa as well as the country's ambassador to Nigeria, Henrique Da Silva.
The president-elect, who is a businessman-turned-politician, was Prime Minister of Guinea Bissau under incumbent President Jose Mario Vaz between 2016 and 2018.
He founded the Movement for Democratic Alternative (MADEM-G15) on which platform he won December 29th rerun.
See photos from the visit below…