Europe "will not just go back to business as usual soon," top EU leader says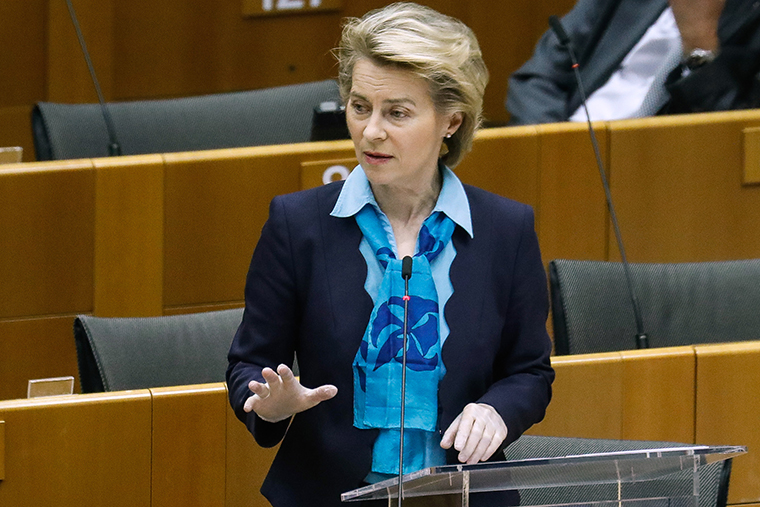 The European Commission President on Wednesday outlined a plan to fund European recovery from the coronavirus pandemic, while warning that "we will not just go back to business as usual soon."
"We have had economic slowdowns before but we have never had an economic shutdown like the last three months," President Ursula Von der Leyen said during an address to the European Parliament in Brussels on Wednesday.
The recovery instrument will be focused on those member states who have been most affected and where needs are the greatest, the European Union's top leader said, adding that the money for the recovery plan will be on top of the existing EU budget and will also be managed through rules of the budget.
That will give European lawmakers full scrutiny over how the money is managed and spent. Parliamentarians expressed concern last week over using rules where the Parliament would only "be informed" of decisions made on the recovery funds.
Von der Leyen did not mention exact numbers, but said she wants to present an "ambitious" relaunch plan for Europe.
In the plan presented by the EU leader, recovery will be financed across three pillars:
The bulk of the money will be spent in the first pillar which will, "focus on supporting Member States to recover, repair and come out stronger from the crisis"
Pillar two is for "kick-starting the economy." The aim, the Commission hopes, is to make Europe more strategically resilient in key industries such as in the pharmaceutical sector.
The third pillar will bolster areas that have been critical to the bloc's response such as the RescEU fund which has delivered humanitarian aid to EU member states as well as countries like the Central African Republic.
Follow us on twitter (ajuede.com) or on Instagram (ajuedeman) for details of the global situation presently.