She was fighting coronavirus and gave birth while in a coma. She met her baby five weeks later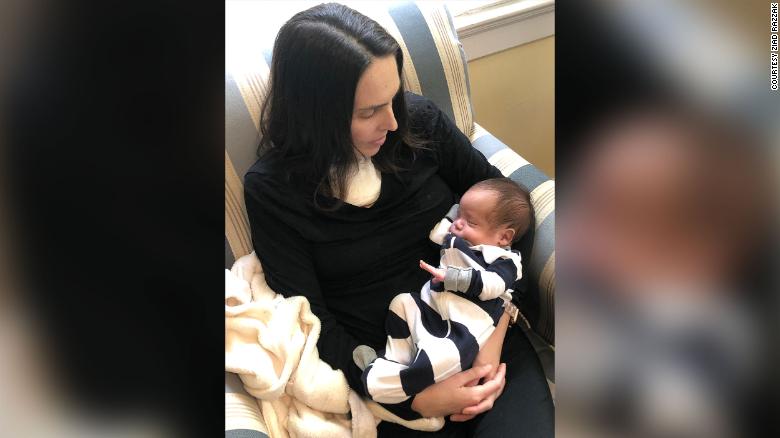 Alicia Kappers doesn't remember her contractions or her baby's first cries. Other than her newborn son, her only reminder of that day is the scar from her cesarean section.
She was 31 weeks pregnant when her husband took her to a Cincinnati, Ohio, hospital in late March. She had a cough, fever and it was getting harder and harder to breathe.
The novel coronavirus was putting a strain on her body and the 40-year-old mother would have to deliver her baby early while in a medically induced coma.
Kappers and her husband dreamed of giving a sibling to their 3-year-old son Zayne. Conceiving had never been an easy task for them and a pandemic was about to make things even more difficult.
From putting together a nursery for the baby to having to hunker down at home because of the virus, the life of this family of three was already changing.
Follow us on twitter (ajuede.com) or on Instagram (ajuedeman) for details of the global situation presently.