Thousands left homeless as Cyclone Amphan heaps misery on virus-hit communities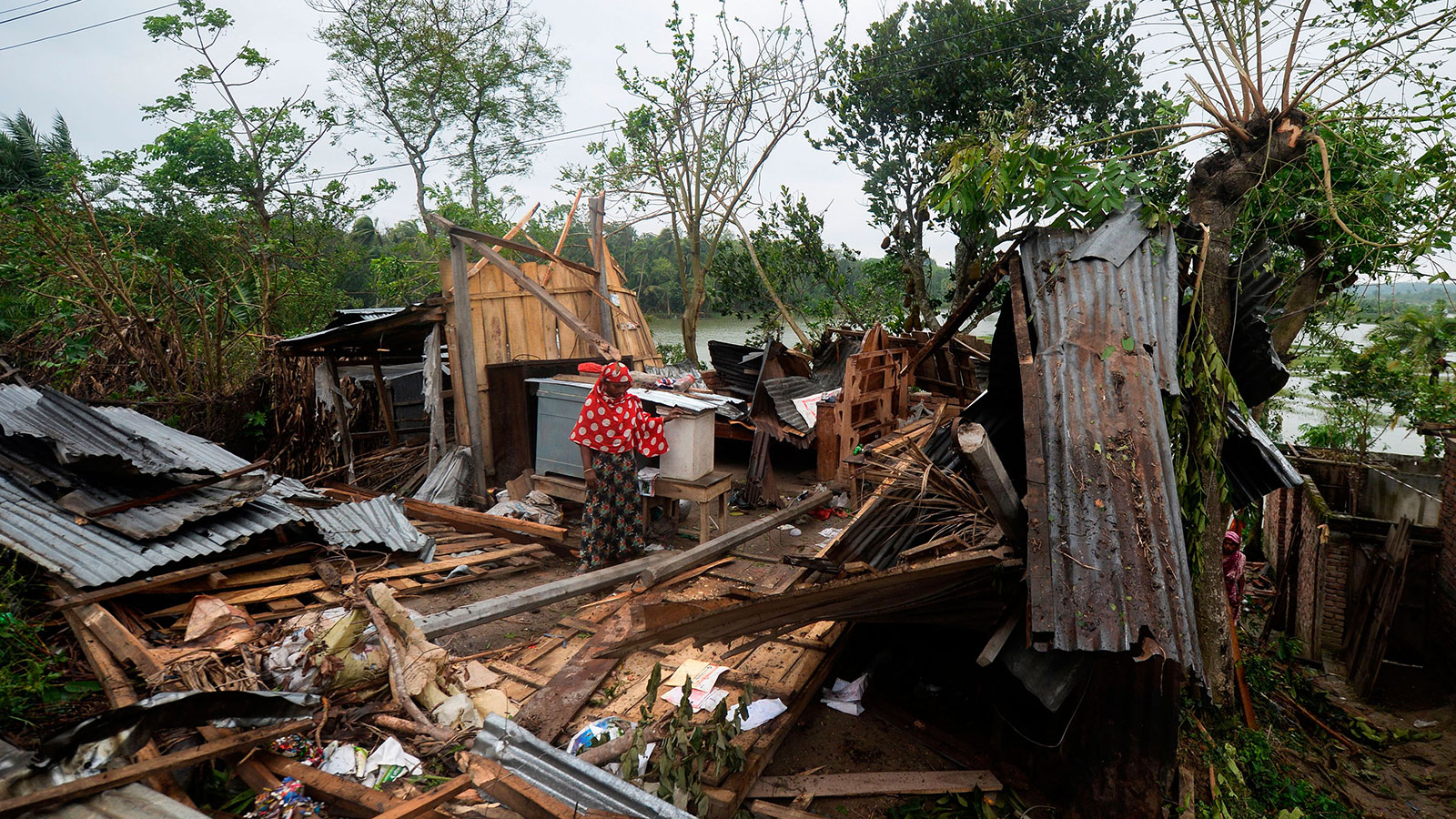 Thousands of people have been left homeless in the wake of
Cyclone Amphan
, which slammed into India's eastern coast on Wednesday afternoon, as authorities race to provide relief efforts in communities already stricken by the coronavirus.
Amphan, which was the most
powerful cyclone
ever recorded in the Bay of Bengal before it weakened, ripped apart homes, tore down trees, washed away bridges and left large predominately rural areas without power or communications.
Large-scale evacuation efforts throughout India and neighboring Bangladesh appear to have saved many lives, but it could take days to realize the full extent of the deaths, injuries and damage from the cyclone.
Cyclone Amphan is a disaster bigger than the coronavirus outbreak, said Mamata Banerjee, the chief minister of India's West Bengal state on Wednesday.
The virus, which continues to spread through both countries, has complicated the emergency response, as relief teams grapple with how to get people to safety while also protecting them against the risk of Covid-19.
Pradeep Jena, special relief commissioner for Odisha state, said emergency services had to balance
saving lives from the cyclone
with saving lives from the coronavirus. In evacuation centers, Jena said they were trying to keep the elderly and pregnant women separate from the rest of the population and were working hard to obtain adequate soap.
Follow us on twitter (ajuede.com) or on Instagram (ajuedeman) for details of the global situation presently.