Covid-19: It's too late a time to invest in health, education sectors ― Lukman DG, PGF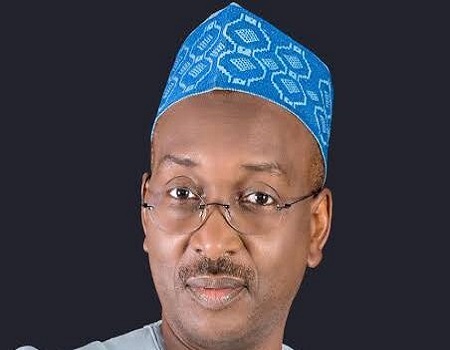 Director-General of the Progressive Governors' Forum, Salihu Lukman, has advised those holding elective positions across party divides to use the challenge posed by the deadly scourge, coronavirus to reflect on the urgent need to increase budgetary provisions for the health and education sectors in their subsequent annual budgets.
Lukman made the suggestions in a statement he personally signed and issued to newsmen in Abuja.
The Director-General of the PGF, a forum of governors on the platform of the All Progressives Congress noted that Nigeria was in the dire strait in the face of the pandemic simply because successive administration since mid- 1980s have paid lip services to quality investment in the two critical sectors.
He said: "In this trying time, there are hard facts that we must come to terms with. As Nigerians, since the mid-1980s, our public policy thrust discourages public expenditure in health and education.
"In some ways, Covid-19 pandemic is confronting us with the opportunity to revisit our public policy thrust. Like Ms Rice has argued, nobody will 'do the hard bending' for us. In any case, every country is facing those basic challenges around making difficult public policy choices.
In our context as Nigerians, are we ready to collectively work to revive our healthcare delivery services and educational institutions? Or are we going through another cycle of consolidating the same public policies that discourage public investment in our health and educational sectors?
"Whether we will be able to respond to this challenge positively depends on our ability to engage our leaders and through such engagements strengthen their capacity to courageously act for higher public investments in health and educational sectors. It is also about whether our leaders are disposed to public recommendations. In other words, are we ready as a nation to produce new policy equilibrium for the country?