Naya Rivera: Glee star feared dead after son found alone in boat at lake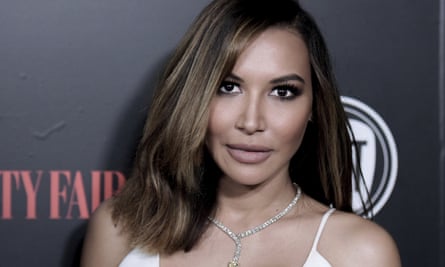 The former Glee actor Naya Rivera is missing and feared to have drowned at a lake in southern California.
A search operation at Lake Piru was suspended on Wednesday evening and was due to resume on Thursday.
The local TV station KNBC reported that the 33-year-old actor had rented a pontoon boat at the lake, and that her four-year-old son, Josey, was found on the boat wearing a lifejacket. Josey is said to have told investigators that his mother was swimming and could not make it back to the boat. Rivera's identification was found on the boat.
At a press conference, Eric Buschow, a spokesman for the Ventura County sheriff's department, said there was "no evidence of foul play at this point" and "this may well be a case of drowning".
Rivera's breakthrough role was as Santana Lopez, a cheerleader, in Ryan Murphy's musical comedy Glee, which aired from 2009 until 2015. Glee was nominated for 32 Emmys and nine Golden Globes during its run.
Rivera, who appeared in 113 episodes of the series, was nominated for a Grammy along with her co-stars for the cast's version of Journey's Don't Stop Believin',
Her ex-partner
Mark Salling
killed himself in 2018 after pleading guilty to charges involving child sexual abuse images. Salling, 35, who played the character Puck in Glee, was due to be sentenced for the possession of 50,000 child abuse images at the time of his death.
Another co-star, Cory Monteith, died in 2013 of a heroin and alcohol overdose. The 31-year-old had struggled with addiction problems, telling Parade magazine in 2011 that he was "lucky to be alive".
Rivera began her career a child actor on shows including the CBS sitcom The Royal Family, which she joined at the age of four. In 2014 she married the actor Ryan Dorsey, with whom she had her son.
Rivera was arrested on suspicion of domestic battery against Dorsey in 2017 but the charges were later dropped. The couple divorced in 2018.
Follow us on twitter (ajuede.com) or on Instagram (ajuedeman) for details of the global situation presently.