Covid-19: Serius Warning to Africa - UN Chief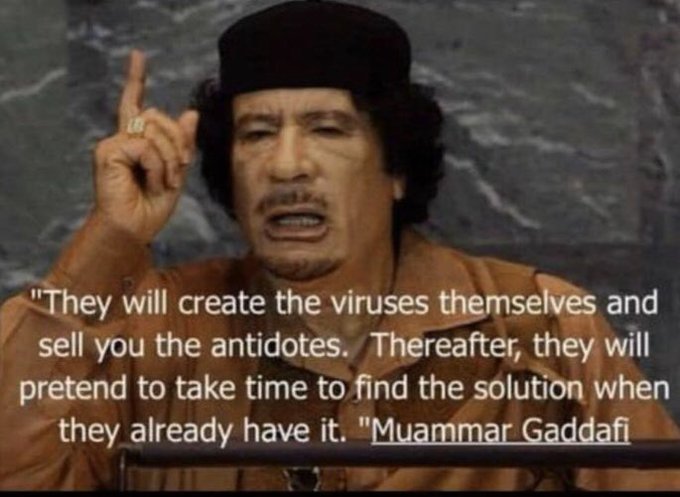 The earnest gospel anyone, especially those from Africa, should expect to hear is "

... let he that readeth understandeth" (Matt. 24:15)

. The reason the scripture puts it this way is that, it was certain that, by the time this will take place, people would be exposed to media. Today, almost everybody has his cell phone to read or to see video clips.
The UN Chief,
Guterres, on Friday, 4th April, 2020 has affirmed what Femi Fani Kayode said in his article,

Covid-19 and the Mark of the Beast,

posted on www.ajuede.com on 1st April, 2020. Accoding to
Guterres,
"

The worst is yet to come

".
Follow us on twitter (ajuede.com) or on Instagram (ajuedeman) for details of the global situation presently.
After all this succinct warning prior, the Nigerian Government agreed with the Chinese government to send health workers from China. This is quite unfortunate, the African man of Nigeria birth has a very big problem because he hates book. That is why:
Corona Virus, born in China but killed few people;
Grew & spread in Europe and took thousands of lives;
Came down to Africa later on; So, since Africans seen relatively resistant to the spread of the virus, She should then be used as lab rats!
Fani Kayode said it all when he intoned thus:
"Wuhan, China was used as the launching pad and it as been unleashed to bring panic, fear, destruction, chaos and death to humanity and to destroy our way of life, the world's economy and the way in which we conduct our affairs on planet earth.
Corona itself is evil but the vaccine that they will eventually introduce to cure it is the real killer. It will be infinitely worse than the original plague. When it is manufactured and released to the public it will kill millions and cut down the world population. And of course that is their purpose."
Such was the awareness campaign that rubbed Muammar Gaddafi his precious seat in Libya and place his kingdom in an endless war.
World Health Organization (WHO) is an employed machinery and hand tool in the operations of the Illuminati in this dimension. Africa has been malignantly expressed by WHO. This time the Covid-19 vaccine should not be tested in Italy with the highest death for now, USA with increasing death rate, or Spain of the later; instead, it is Africa.