"Why I Blame WHO." Trump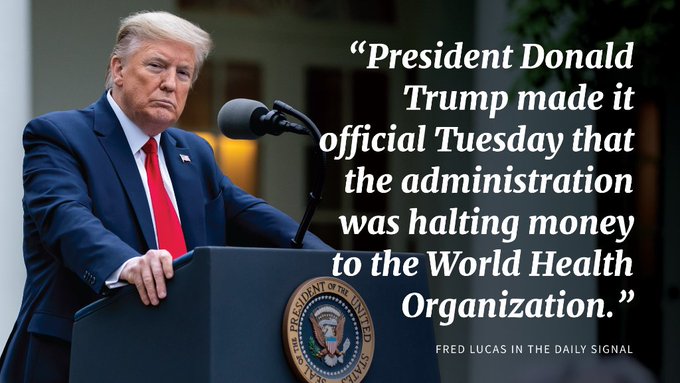 The World Health Organization "said in January that COVID-19 could not be spread by human-to-human contact, and praised China's response to the virus," Fred Lucas reports.
Returning to tell the world the otherwise is not welcomed by President Donald Trump as that silly attempt has placed the whole human race in jeopardy and made lives too vulnerable.
It was a costly mistake which Trump would not tolerate. Anybody criticizing Trump on this attempt is completely brainless!
Follow us on twitter (ajuede.com) or on Instagram (ajuedeman) for details of the global situation presently.