Dozens killed, thousands wounded in Beirut blast: Live updates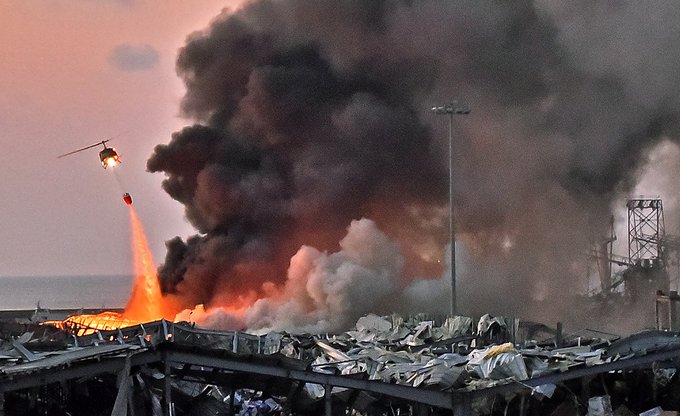 Lebanese authorities say at least 63 people have been killed and more than 3,000 are wounded in a massive explosion at the port in the capital, Beirut.
The explosion released a shockwave causing widespread damage to buildings and shattering windows in different parts of the city.
The exact cause of the explosion was not immediately clear. Mohammed Fahmi, Lebanon's interior minister, said it was apparently caused by ammonium nitrate that was stored in a warehouse at the port.
Follow us on twitter (ajuede.com) or on Instagram (ajuedeman) for details of the global situation presently.