Israel, Bahrain tourism ministers speak, discuss joint ventures with UAE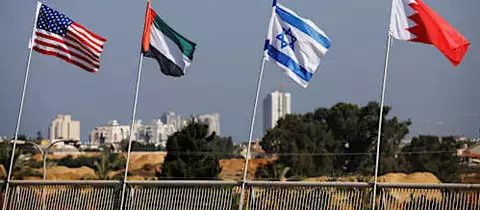 The tourism ministers of Israel and Bahrain held a first publicly acknowledged phone call on Thursday and discussed possible ventures including three-way travel packages involving the United Arab Emirates, an Israeli statement said.
The conversation between Israel's Asaf Zamir and Bahrain's Zayed bin Rashid Al Zayani followed a White House ceremony on Tuesday at which their countries pledged to establish relations. The UAE and Israel also formalised ties at the same event.
Follow us on twitter (ajuede.com) or on Instagram (ajuedeman) for details of the global situation presently.