ormer Ukraine prosecutor makes explosive claims against Joe and Hunter Biden in new interview
EXCLUSIVE: Former Ukrainian Prosecutor General Viktor Shokin told Fox News in an exclusive sit-down interview that he was fired during the Obama administration for investigating Burisma, the energy firm whose board Hunter Biden served on.
During the interview with Fox News' Brian Kilmeade – set to air Saturday at 8 p.m. – Shokin said it is his "firm personal conviction" that he was fired because then-Vice President Biden and Hunter were bribed. Former Ukrainian President Petro Poroshenko ousted Shokin in 2016 – he was hired a year prior – due to Shokin's alleged corruption and pressure from the U.S. government led by Biden.
"I have said repeatedly in my previous interviews that Poroshenko fired me at the insistence of the then Vice President Biden because I was investigating Burisma," Shokin said in the interview.
"[Poroshenko] understood and so did Vice President Biden, that had I continued to oversee the Burisma investigation, we would have found the facts about the corrupt activities that they were engaging in. That included both Hunter Biden and Devon Archer and others."
DEVON ARCHER 'ABSOLUTELY' REVEALED SMOKING GUN ABOUT BIDENS, SAYS REP PAT FALLON
Shokin added that he believed both Joe and Hunter Biden received bribes in connection to the case, though he didn't provide proof of that accusation.
"I do not want to deal in unproven facts, but my firm personal conviction is that, yes, this was the case," he added. "They were being bribed. And the fact that Joe Biden gave away $1 billion in U.S. money in exchange for my dismissal, my firing – isn't that alone a case of corruption?"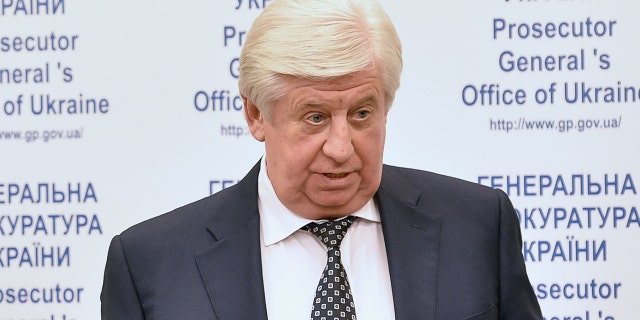 JOE BIDEN ALLEGEDLY PAID $5M BY BURISMA EXECUTIVE AS PART OF A BRIBERY SCHEME, ACCORDING TO FBI DOCUMENT
"For years, these false claims have been debunked, and no matter how much air time Fox gives them, they will remain false," White House spokesperson Ian Sams responded to Fox News. "Fox is giving a platform for these lies to a former Ukrainian prosecutor general whose office his own deputy called 'a hotbed of corruption,' drawing demands for reform not only from then-Vice President Biden but also from U.S. diplomats, international partners, and Republican senators like Ron Johnson."
One year after leaving the White House, Biden boasted about how he personally put pressure on Poroshenko to fire Shokin. He explained that he told Ukrainian officials the U.S. would withhold up to $1 billion in aid money earmarked for their country if Shokin remained in his position.
"I said, 'Nah, I'm not going to – we're not going to give you the billion dollars.' They said, 'You have no authority. You're not the president. The president said –.' I said, 'Call him.'" Biden remarked during a January 2018 event hosted by the Council on Foreign Relations. "I said, 'I'm telling you, you're not getting the $1 billion.'"
"I said, 'You're not getting the billion. I'm going to be leaving here,'" Biden continued. "I looked at them and said, 'I'm leaving in six hours. If the prosecutor is not fired, you're not getting the money.' Well, son of a bitch, he got fired. And they put in place someone who was solid at the time."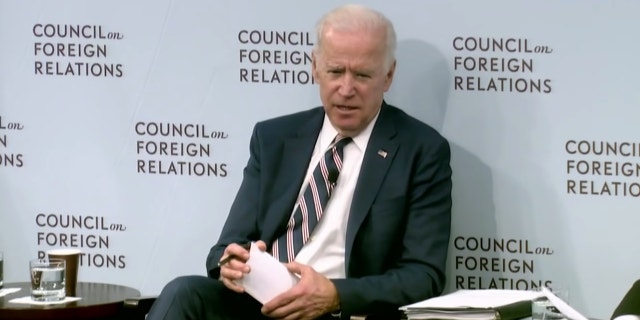 Shokin, though, said he was probing Burisma and its owner Mykola Zlochevsky at the time of his ouster. In February 2016, one month before Shokin was fired, his office filed a legal petition to seize Zlochevsky's property, including four homes, two pieces of property and a Rolls-Royce sports car, the Kyiv Post reported at the time.
The former prosecutor general told Fox News that Burisma illegally produced, sold and utilized natural gas supplies.
His investigation took place while Hunter Biden served on the Burisma board of directors. Hunter joined the firm in 2014 and departed in 2019 after his term on its board expired.
Hunter's former business partner Devon Archer, who also served on Burisma's board, testified in a closed-door House Oversight Committee hearing in July that, amid pressure from Shokin's office and other entities investigating Burisma, company leaders turned to Hunter for help. Archer said Hunter "called D.C." to help get Shokin fired.
EXCLUSIVE: PERSON ALLEGING BIDEN CRIMINAL BRIBERY SCHEME IS 'HIGHLY CREDIBLE' FBI SOURCE USED SINCE OBAMA ADMIN: SOURCE
"Devon Archer's testimony today confirms Joe Biden lied to the American people when he said he had no knowledge about his son's business dealings and was not involved," Oversight Chairman James Comer, R-Ky., said after Archer's testimony. "Joe Biden was 'the brand' that his son sold around the world to enrich the Biden family."
"When Burisma's owner was facing pressure from the Ukrainian prosecutor investigating the company for corruption, Archer testified that Burisma executives asked Hunter to 'call D.C.' after a Burisma board meeting in Dubai," he added. "Why did Joe Biden lie to the American people about his family's business dealings and his involvement? It begs the question, what else he is hiding from the American people?"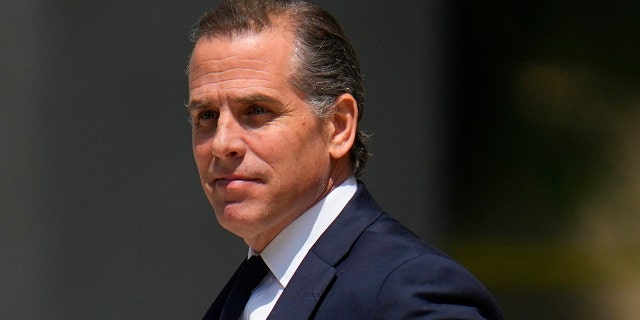 Fox News Digital recently reported that, on Nov. 2, 2015, Burisma executive Vadym Pozharski emailed Hunter Biden, Archer and fellow Hunter associate Eric Schwerin about a "revised proposal, contract and initial invoice for Burisma Holdings," from lobbying firm Blue Star Strategies. Hunter reportedly connected Burisma with Blue Star Strategies to help the energy firm fight corruption charges levied against Zlochevsky, the company's owner.
Pozharski emphasized in his email that the "ultimate purpose" of the agreement with Blue Star Strategies was to shut down "any cases/pursuits against Nikolay in Ukraine," referring to Zlochevsky, who also went by Nikolay.
"Evidence makes it clear that Hunter Biden was only appointed to Burisma's board of directors because of his last name and family's network," Comer told Fox News Digital after the report.
FBI TO BRING BIDEN DOCUMENT TO CAPITOL HILL MONDAY, AFTER THREATS TO HOLD WRAY IN CONTEMPT OF CONGRESS
However, in a statement to Fox News, the White House pointed to indications that Shokin was fired because he had been too soft on corruption.
The White House also stated Shokin's office had not been investigating Burisma or Hunter at the time of his ouster in March 2016, and it pointed to three reports published within weeks of each other in 2019 by The Washington Post, Associated Press and New York Times stating Shokin's office wasn't investigating Burisma.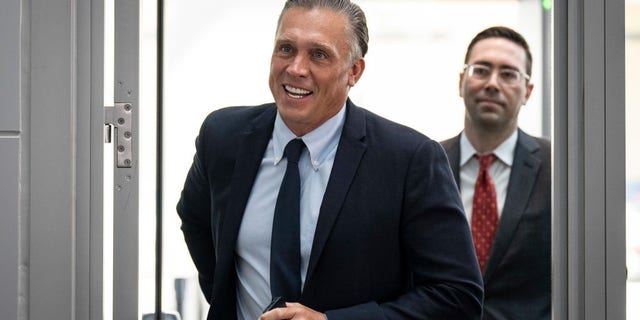 After Shokin's ouster, The New York Times reported that Shokin had been criticized in Ukraine for not prosecuting officials, businessmen and lawmakers for corruption while Viktor Yanukovych was president. The U.S. government and International Monetary Fund had believed in 2016 that Shokin wasn't doing enough to fight corruption, which ran rampant throughout Ukraine.
Both former Assistant Secretary of State for European and Eurasian Affairs Victoria Nuland and former Deputy Assistant Secretary for European and Eurasian Affairs Bridget Brink testified during a Senate hearing in 2020 that Shokin's decision not to pursue a Burisma investigation or root out corruption elsewhere were reasons for his firing.
"It was our conclusion by then that, in fact, the dismissal of Prosecutor Shokin would be counter to Burisma's interests, because not only was he not pursuing the Burisma case, he was responsible for protecting those who had helped get the case dismissed," Nuland said.
She also said, though, that the U.S. government was "dissatisfied that past investigations of Burisma had not been brought to conclusion."
Fox News Digital's Jessica Chasmar contributed to this report.
Follow us on twitter @ Ajuede.com for details of the global situations on dailies