Bob Woodward's scathing remarks on media's Russiagate coverage largely met with silence from NY Times, WaPo
Veteran journalist Bob Woodward's scathing remarks about the media's handling of the Russiagate saga and the Christopher Steele dossier were largely met with silence in the industry this week.
Woodward was one of several major figures who spoke to the Columbia Journalism Review for a postmortem of sorts – published this week after 18 months of work – on the sprawling Donald Trump-Russia collusion allegation story that consumed American media for years. Woodward, the legendary Washington Post reporter who helped break the Watergate scandal in the 1970s and conducted a series of eye-popping interviews with President Trump, said news coverage of the Russia inquiry "wasn't handled well" and that he thought viewers and readers had been "cheated."
He also claimed in the report that he'd warned Washington Post reporters working on Russia collusion stories about why he had publicly criticized the Christopher Steele dossier in 2017 as a "garbage document," and the Post reporters had expressed a lack of curiosity on the subject.
Jeff Gerth's lengthy work for CJR covering the Trump-Russia media saga delved into several key moments, including the press' credulous handling of the now-discredited Steele dossier, the awarding of Pulitzers to the New York Times and Washington Post for stories furthering a theory that didn't ultimately come to fruition, misleading or omitted facts and figures that obscured the media's preferred Russia collusion narrative, and the media panic over then-Attorney General Bill Barr's letter in 2019 summarizing the Robert Mueller investigation's findings.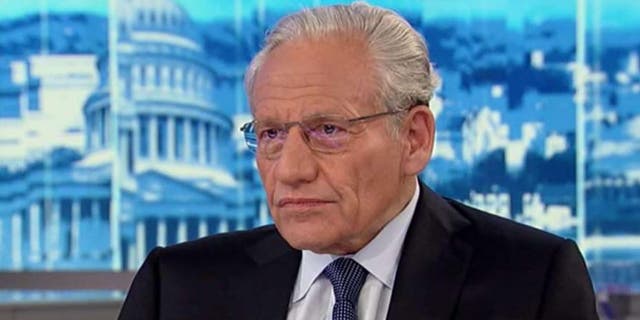 In 2018, New York Times and Washington Post reporters shared a Pulitzer Prize "for deeply sourced, relentlessly reported coverage in the public interest that dramatically furthered the nation's understanding of Russian interference in the 2016 presidential election and its connections to the Trump campaign, the President-elect's transition team and his eventual administration."
Both the Times and the Post have cited the Pulitzer as a vindication of their reporting, but the prizes came under criticism down the line as the Russiagate story and the idea of Trump being implicated in a diabolical conspiracy withered. Reporters who won the prestigious honor for their Russia reporting largely ignored requests for comment on Woodward's remarks.
New York Times reporters Maggie Haberman, Michael S. Schmidt, Mark Mazzetti, Adam Entous, Matt Apuzzo, Jo Becker, Adam Goldman, Sharon LaFraniere and Matthew Rosenberg did not respond when reached by Fox News Digital. The New York Times' media relations department did not respond to a request for comment, either.
Washington Post reporter Rosalind Helderman referred Fox News Digital to the paper's media relations team, which issued a statement defending the paper.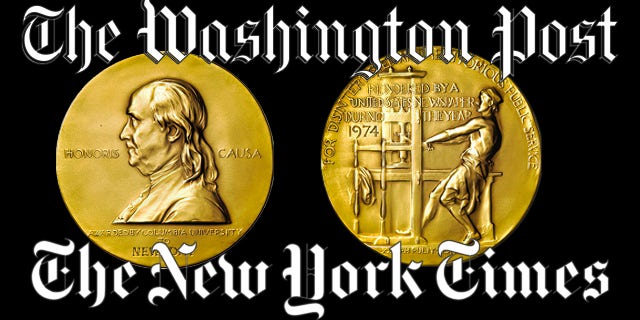 "We are proud of our coverage of the investigation into Russia's interference in the 2016 campaign, including our stories that were awarded the Pulitzer Prize for furthering the nation's understanding of this consequential period. We approached this line of coverage with care and a great sense of responsibility. On the few occasions in which new information emerged that caused us to reexamine past reporting, we did so forthrightly," the Post's spokesperson said.
Post reporters Phillip Rucker, Greg Miller, Ellen Nakashima, Tom Hamburger, Greg Jaffe and Sari Horwitz did not respond to individual requests for comment. Post reporter Devlin Barrett said he was on a "ski mountain" when contacted but referred Fox News Digital to the title of his book, "October Surprise: How the FBI Tried to Save Itself and Crashed an Election."
Some conservatives questioned why Woodward didn't more vociferously criticize Russiagate coverage at the time. Woodward didn't respond to a request to elaborate on his remarks.
"He told his Post mates the dossier was garbage, but they ignored him, and he accepted that," conservative media watchdog Tim Graham tweeted on Wednesday.
Gerth was largely critical of major news outlets and recapped some of the low points that marked the media frenzy for his CJR report.
The Washington Post has since corrected reporting that Sergei Millian, a Belarusian-American businessman, was the primary source for the dossier's claim of a conspiracy between Trump and the Kremlin, and had to issue corrections to several other stories involving the dossier.
The Times came in for sharp criticism in Gerth's writing for a variety of stories. One stark example was a supposed bombshell article on Feb. 14, 2017, headlined, "Trump Campaign Aides Had Repeated Contacts With Russian Intelligence." It cited four anonymous U.S. officials, and the editors excitedly approving the story were captured on-camera in "The Fourth Estate," the 2018 Showtime series that got behind-the-scenes access to the paper. But it was ripped "to shreds" behind the scenes by then-FBI agent Peter Strzok, a staunch antagonist of Trump who now frequently appears on MSNBC; in his notes at the time, he said he was unaware of any contacts between Trump advisers and Russian intelligence officials.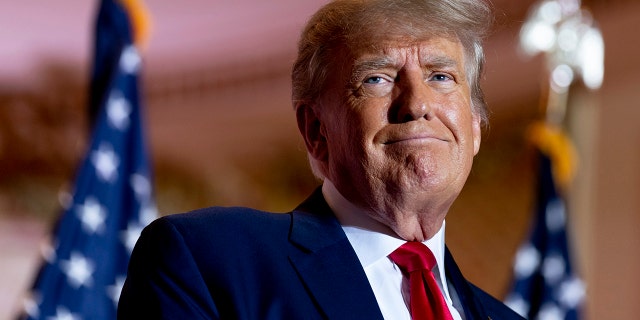 The Times was also called out for, in 2018, not reporting on a released Strzok text about not wanting to join the Mueller investigation when it first began. He wrote, "there's no big there, there." A former Times journalist admitted to CJR that "we should have run it."
A top media insider with deep Washington connections said there were certainly figures who had doubts about the Steele dossier, but "overwhelmingly media bandwagonned on this and became purveyors of something that had lots of flaws because it was sensational." They likened it in parts to the buildup to the Iraq War and the media's role in the eventual conflict.
"I think whenever something is that sensational, far more investment is needed in investigating every dimension of it, and so yes, I believe that there should be serious introspection about the environment where contrived information thrives," they said.
In several instances, the Times also was criticized in the CJR report for not publishing responses from figures criticized in its stories.
The Pulitzer committee announced in 2022 that it had investigated and determined subsequent information did not invalidate the credibility of the awarded stories. There were 20 listed on the Pulitzer site and many of them heavily relied on anonymous sources.
The Mueller report ultimately concluded there were no chargeable cases of coordination or conspiracy between Trump's team and the Russians, and ten episodes that raised questions of possible obstruction but no determination that such offenses were committed. Trump's orbit summarized the findings more succinctly in their favor: "No collusion, no obstruction."
As for Woodward, he called the final Mueller report a "fizzle," and Mueller's halting, less-than-confidenttestimony before Congress in 2019 visibly infuriated liberal media figures who had clung to him as a lifeline to stop Trump for years.
The CJR report has received attention in some pockets of the media this week but little consideration or engagement from the mainstream press. Gerth's
Independent journalist Matt Taibbi, who's found himself in mainstream media crosshairs while covering the Twitter Files in recent months, challenged mainstream outlets to engage with Gerth's conclusions. "What's baffling about the omertà around the CJR opus on Russiagate coverage is that it comes at at a time when media companies as businesses are in crisis. The obvious solution is to rebuild trust, and they can't do that if they won't face this car wreck," Taibbi tweeted Wednesday.