Conservatives praise McCarthy for grilling reporter until she 'admits' GOP has evidence of Biden wrongdoing
House Speaker Kevin McCarthy set social media ablaze on Thursday after he pushed back against a reporter's assertion that he launched an impeachment inquiry "without evidence."
"AP reported that McCarthy's impeachment inquiry was launched 'without evidence,'" GOP operativeArthur Schwartz posted on X, formerly known as Twitter, on Thursday. "Here's McCarthy forcing an AP reporter to admit that there was lots of evidence to support an impeachment inquiry."
In the clip, Associated Press reporter Farnoush Amiri asked McCarthy about fellow Republicans who have said that the investigation into President Biden has yet to show an impeachable offense at this point.
"Is that an assessment you share?" Amiri asked.
WHITE HOUSE CALLED OUT FOR LETTER TO MEDIA URGING 'SCRUTINY' ON BIDEN IMPEACHMENT INQUIRY: 'OUTRAGEOUS'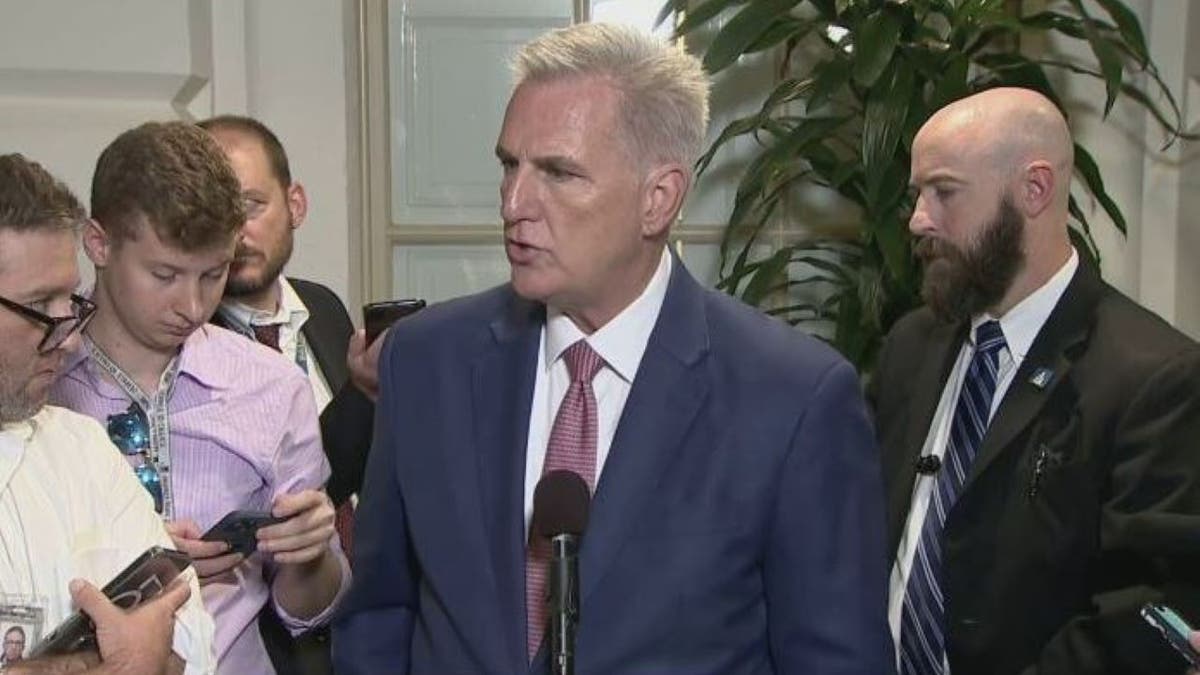 "You know, an impeachment inquiry is not an impeachment," McCarthy responded, "What an impeachment inquiry is to do is to get answers to questions. Are you concerned about all the stuff that was recently learned?"
McCarthy then went through a list of instances that many have characterized as possible evidence of wrongdoing from the president.
"Do you believe the president lied to the American public when he said he'd never talked to his son about his business dealings?" McCarthy asked "Yes or no?"
"I can't answer that," Amiri replied.
"Do you believe when they said the president went on conference calls? Do you believe that happened?" McCarthy asked.
"That's what the testimony says," Amiri answered.
BIDEN IMPEACHMENT INQUIRY COULD RESULT IN 'HUMILIATING LOSS' IF GOP DOESN'T HAVE THE VOTES, LEGAL EXPERT WARNS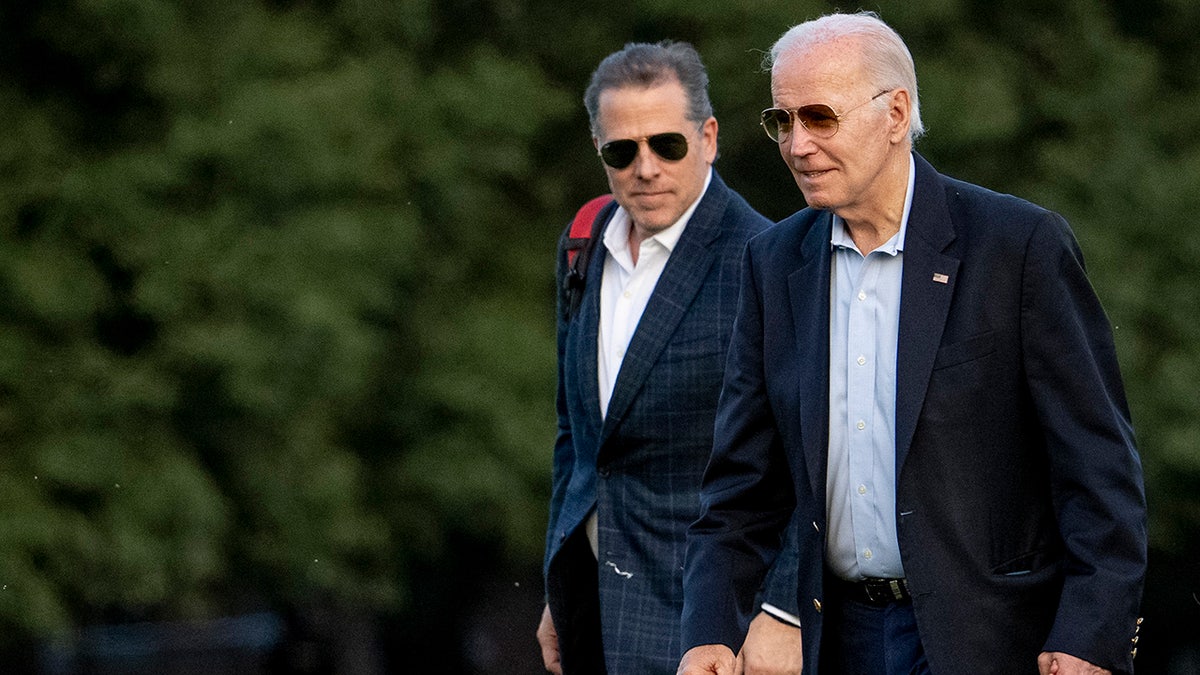 "Do you believe the president went to Cafe Milano and had dinner with the clients of Hunter Biden, who believes he got those clients because he was selling the brand?"
"That's what the testimony said," Amiri answered.
"Do you believe Hunter Biden, when you saw the video of him driving the Porsche, that he got $143,000 to buy that Porsche the next day? Do you believe that $3 million from the Russian oligarch that was transferred to the shell companies that the Bidens controlled after the dinner from Cafe Milano took place?" McCarthy asked.
McCarthy then asked Amiri again if she believed the president lied, to which she responded, "But is lying an impeachable offense?"
"All I'm saying is I would like to know the answer to these questions," McCarthy said. "The American public would like to know."
The clip was immediately picked up by conservatives on social media who slammed the narrative from many on the left who have claimed there is no evidence of wrongdoing related to President Biden and his family.
"This is what happens when reporters follow the White House's commands to engage as activists with the Republican inquiry instead of as journalists impartially seeking facts," GOP strategist Matt Whitlock responded on X.
"It's on days like today where we see what the left wing foundations that bankroll the Associated Press get for their money," former Ted Cruz spokesperson Steve Guest posted online.
CLICK HERE TO GET THE FOX NEWS APP Pop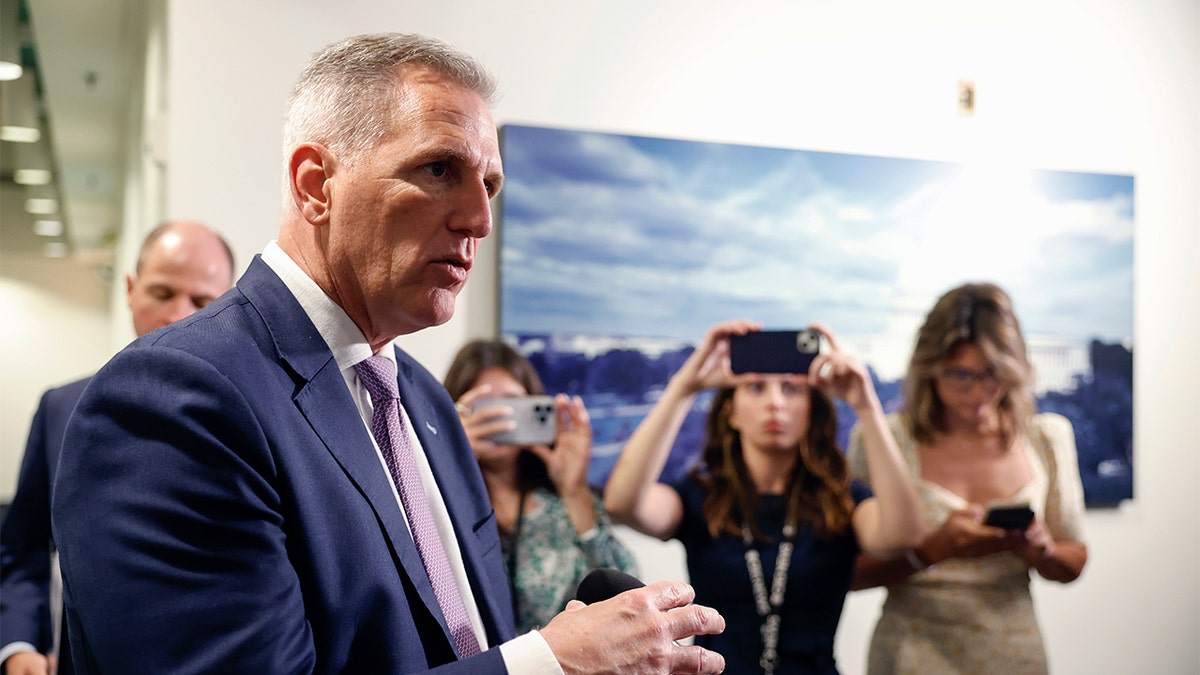 "'Is lying an impeachable offense,'" The Spectator Editor Stephen L. Miller posted on X. "Oh you sweet summer child…"
In a statement to Fox News Digital, a spokesperson for the AP said, "The Associated Press stands by reporter Farnoush Amiri, an established and respected journalist covering the U.S. Congress."
McCarthy officially gave the go ahead for an impeachment inquiry on Tuesday after saying that House Republicans have "uncovered serious and credible allegations into President Biden's conduct."
"Today, I am directing our House committees to open a formal impeachment inquiry into President Joe Biden," McCarthy announced in a statement at the Capitol. "This logical next step will give our committees the full power to gather all the facts and answers for the American public."
Follow us on twitter @ Ajuede.com for details of the global situations on dailies