Alec Baldwin hit with involuntary manslaughter in death of Halyna Hutchins, facing up to 18 months in prison
Alec Baldwin was charged with two counts of involuntary manslaughter in the death of Halyna Hutchins.
Hannah Gutierrez-Reed, who was the armorer on the film "Rust," was also charged with two counts of involuntary manslaughter.
Alec Baldwin's attorney called the charges a "terrible miscarriage of justice" in a statement to Fox News Digital.
"This decision distorts Halyna Hutchins' tragic death and represents a terrible miscarriage of justice," Luke Nikas of Quinn Emanuel said. "Mr. Baldwin had no reason to believe there was a live bullet in the gun – or anywhere on the movie set. He relied on the professionals with whom he worked, who assured him the gun did not have live rounds. We will fight these charges, and we will win."
Hutchins' family thanked the sheriff's office and the DA after the charges were announced.
"We want to thank the Santa Fe Sheriff and the District Attorney for concluding their thorough investigation and determining that charges for involuntary manslaughter are warranted for the killing of Halyna Hutchins with conscious disregard for human life," said a statement issued on behalf of the Hutchins family via attorney Brian J. Panish, founding partner of Panish Shea Boyle Ravipudi LLP.
"Our independent investigation also supports charges are warranted. It is a comfort to the family that, in New Mexico, no one is above the law. We support the charges, will fully cooperate with this prosecution, and fervently hope the justice system works to protect the public and hold accountable those who break the law."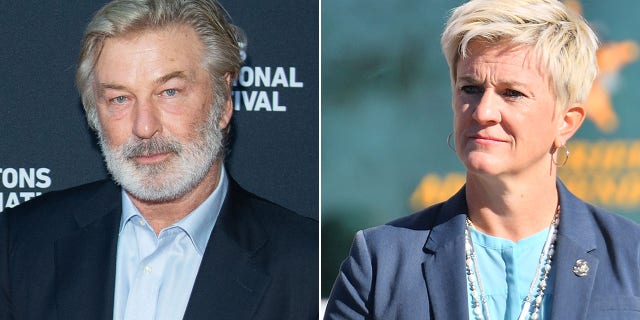 New Mexico First Judicial District Attorney Mary Carmack-Altwies announced the charges Thursday morning, more than a year after Hutchins' tragic death.
If Baldwin is convicted, he could be facing up to 18 months in prison.
"Involuntary manslaughter in New Mexico is a Class D felony punishable by up to 18 months in prison," former Assistant U.S. Attorney Neama Rahmani explained to Fox News Digital. "If Baldwin is convicted, I can see him being sentenced at or near the max."
"Baldwin has a strong defense case, and I can see him pushing the case to trial for legal and public relations reasons," he continued. "He has to think about his acting career in addition to doing time. But if he rolls the dice and loses at trial, the judge may hammer him for causing Hutchins' death."
Assistant director Dave Halls signed a plea agreement for a charge of negligent use of a deadly weapon. The terms of his agreement included a suspended sentence and six months of probation, the district attorney announced.
No charges were filed in the non-fatal shooting of director Joel Souza.
"After a thorough review of the evidence and the laws of the state of New Mexico, I have determined that there is sufficient evidence to file criminal charges against Alec Baldwin and other members of the 'Rust' film crew," Carmack-Altwies said in a statement. "On my watch, no one is above the law, and everyone deserves justice."
The district attorney explained that Baldwin and Gutierrez-Reed were "charged in the alternative." This means a jury will decide not only if the two are guilty but will also decide which definition of involuntary manslaughter their actions fall under.
"If any one of these three people – Alec Baldwin, Hannah Gutierrez-Reed or David Halls – had done their job, Halyna Hutchins would be alive today. It's that simple," Andrea Reeb, the special prosecutor appointed by the DA to the case, said in a statement. "The evidence clearly shows a pattern of criminal disregard for safety on the 'Rust' film set. In New Mexico, there is no room for film sets that don't take our state's commitment to gun safety and public safety seriously."
Before announcing the decision, the district attorney's office spent time reviewing a comprehensive report submitted by the Santa Fe County Sheriff's Office.
It's been over a year since the cinematographer was killed on the New Mexico movie set.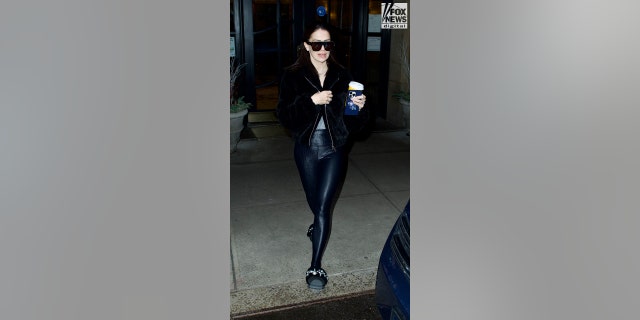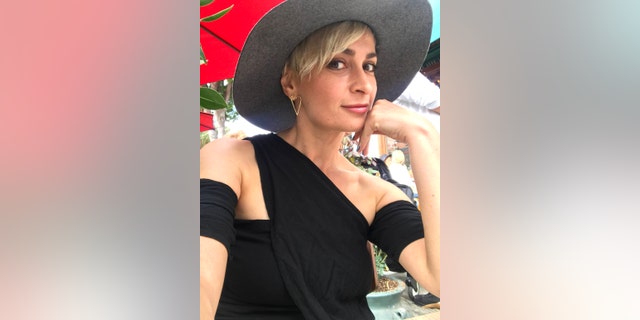 Halyna died when a gun Alec Baldwin was holding fired, while practicing a scene on Oct. 21, 2021. The group had been rehearsing in a small church on the Bonanza Creek Ranch set.
The Santa Fe County Sheriff's Department has spent the last year investigating how live rounds made it onto the movie set. Armorer Hannah Guiterrez-Reed and assistant director Dave Halls were the only other crew members believed to have handled the gun that fired on set.
"Never in a million years did Hannah think that live rounds could have been in the 'dummy' round box," one of Guiterrez-Reed's attorneys, Jason Bowles, said in a statement shared with Fox News shortly after the fatal accident. "Who put those in there and why is the central question."
Halls allegedly handed Baldwin a .45 revolver, telling him that it was "cold," or safe. Prior to that, Gutierrez-Reed spun the cylinder to show Halls what was in the gun, her lawyer said.
Baldwin has maintained that he did not pull the trigger of the gun – once during a prime-time interview shortly following the deadly shooting and again on a podcast episode. The actor originally said he had pulled the hammer of the gun back as far as he could and released it, but did not pull the trigger.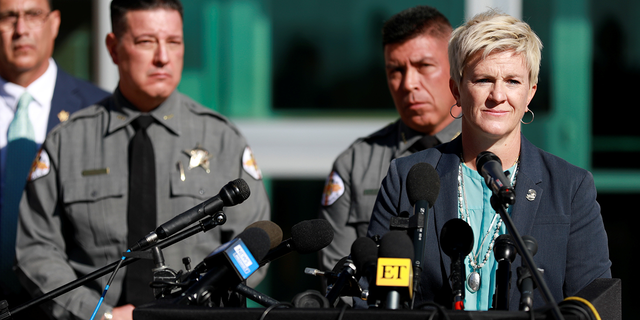 Carmack-Altwies named Baldwin specifically in her request for emergency funding to prosecute the case. The DA explained that she anticipated prosecuting up to four individuals – possibly including Baldwin.
"The 'Rust' prosecution could potentially be prosecutions from one (1) to four (4) defendants," Carmack-Altwies wrote in paperwork filed for an emergency grant. "One of the possible defendants is well-known movie actor Alec Baldwin."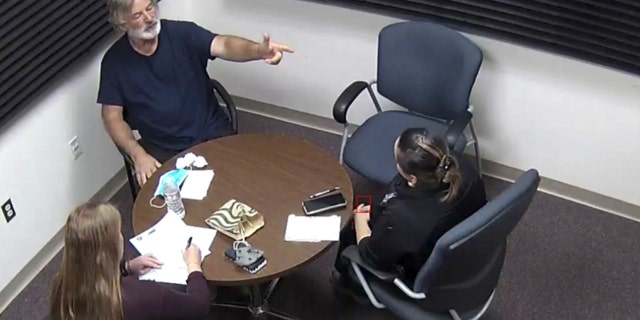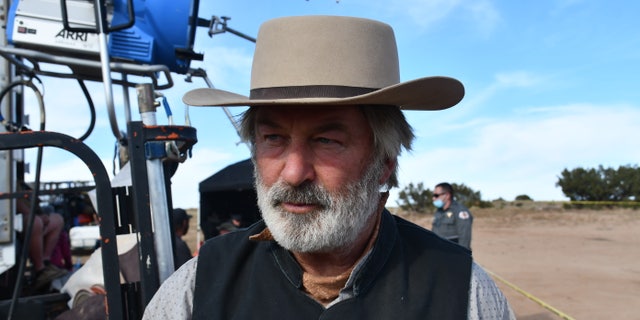 A wrongful death lawsuit was filed against Alec Baldwin and other key members of the production on Feb. 15, 2022.
The lawsuit named Baldwin and others who "are responsible for the safety on the set" and called out "reckless behavior and cost-cutting" that led to the death of Hutchins, according to the family's lawyer.
Matthew Hutchins' attorneys interviewed witnesses before filing and created a video compiling evidence for the wrongful death lawsuit. In the video shared at a press conference, Matthew's lawyers reiterated claims from crew members that the "Rust" set was unsafe. The lawsuit claimed that Baldwin, who was also a producer on the film, and other "Rust" crew and cast committed "major breaches" of safety on the set.
The cinematographer's family sued for punitive damages and funeral and burial expenses among other things originally to be determined at trial. However, on Oct. 5, Halyna's husband announced the civil lawsuit had been settled pending court approval.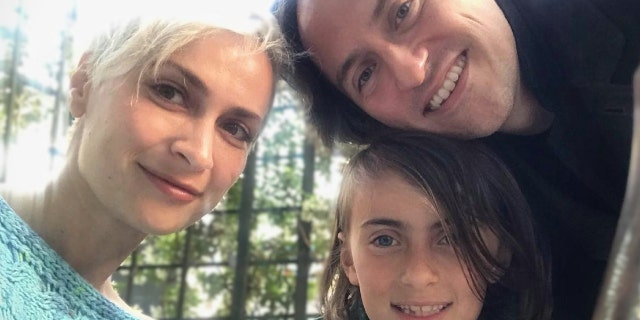 Following the conclusion of the civil lawsuit, Matthew revealed that filming of "Rust" would continue in January 2023, but it would not return to New Mexico, where Halyna's death occurred.
"The production of 'Rust' will not return to New Mexico," Melina Spadone, attorney for Rust Movie Productions LLC, told Fox News Digital. "The production is considering other locations, including in California, but no decisions have been made."
Although it hasn't been confirmed whether Baldwinwill re-join the production, Matthew's initial announcement claimed the production would resume with "original principal players."