While Nigeria Army fights the Armless IPOB, Boko Haram Declares State of Emergency in Brono State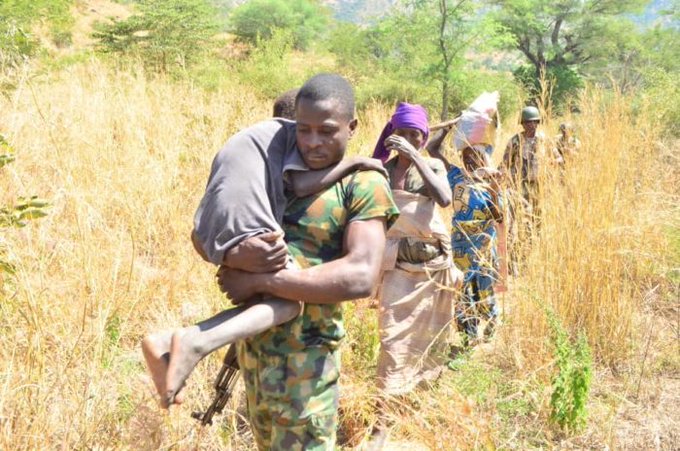 The National Democratic Front, NDF, has called on President Muhammadu Buhari to declare a state of emergency in Borno State, following the renewed spate of insecurity in Borno State. The group also asked the President to stop the local government allocations to the state .
This was disclosed in a speech by the Secretary General of the National Democratic Front, NDF, Dr. Abdulkadir Bolaji , on the security situation in Nigeria at a press conference on Thursday in Abuja.
NDF was reacting to the killing of about 30 persons in Auno area of the state by the Boko Haram elements. Bolaji said the group sympathized with the people of the state over this tragedy and pray for fortitude for the families of those who have lost loved ones to bear the losses.