Confirmed: Liz Cheney's J6 Committee Is Now Holding Onto Evidence that FBI Was Running Operatives During the Jan. 6 Protests — WILL THEY LIE ABOUT THIS
Get link

Facebook

Twitter

Pinterest

Email

Other Apps
Veteran and former Green Beret Jeremy Brown (on right) and the FBI agents who came to his home to recruit him as an operative on January 6. (left)
On Thursday afternoon, September 30th, at 3:45 PM Eastern the FBI raided Jeremy Brown's home and arrested Jeremy. The charge is trespassing. The FBI sent 20 vehicles for his arrest. DHS and Pinellas County law enforcement were also present. The FBI was in Jeremy's home for 5-and-a-half hours looking for evidence.
The FBI searched his house, RV, and trailer. Then they arrested Jeremy and took him away.
Jeremy's family contacted The Gateway Pundit the next morning.
** You can support Jeremy Brown's fundraising effort here.
Jeremy Brown is a Green Beret and former Republican candidate for Congress in Florida's 14th Congressional District. Brown served in the United States Army from 1992 to 2012 and reached the rank of Special Forces Master Sergeant.
Jeremy Brown NEVER entered the US Capitol on January 6. His actual crime wasrefusing to be an FBI informant as we describe below.
Not only did Jeremy refuse to work as an FBI informant on January 6th, he went public with photos and audio of the conversations he had with
As we reported months ago, Jeremy Brown refused to be an informant for the dirty FBI — They wanted him to be one of their operatives at the Jan. 6 Trump rallies.
According to an earlier TGP report:
The FBI called Jeremy's cellphone and asked for a meeting after trying to contact him at his house. Jeremy then met with the FBI agents at a restaurant in Ybor City in December. He told Brandon Gray that 38 seconds into the interview the FBI attempted to recruit him to spy on the Oath Keepers.
Advertisement - story continues below
Jeremy refused to be an FBI informant so they stormed his home and arrested him on bogus misdemeanor charges months after the Jan. 6 protests.
Jeremy Brown did nothing wrong.
His only "crime" was refusing to work as an informant for the FBI!
* * * * * * * * * *
Advertisement - story continues below
Jeremy has been confined on a misdemeanor charge for seven months now in a Florida jail.
Recently, Liz Cheney's January 6 Committee subpoenaed Jeremy Brown's phone records.
The Gateway Pundit has a copy of the January 6 Committee subpoena to Jeremy Brown.
Advertisement - story continues below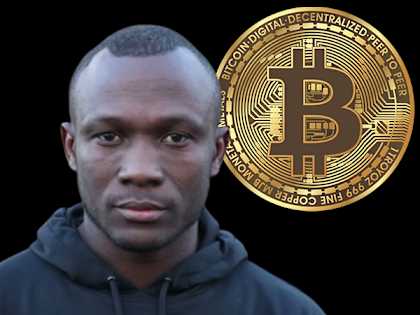 Ohio
The subpoena asks for Jeremy's phone records from November 1, 2020 through January 31, 2021.
According to Brown's family member, the documents were turned over to the committee by Verizon.
That means Liz Cheney and her January 6 Committee are now holding on to evidence, including call records, of the FBI contacting US veteran Jeremy Brown to work as an operative on January 6 for the deep state.
So will they ever admit they are holding on to proof of the FBI's role in the January 6 uprising?
Get link

Facebook

Twitter

Pinterest

Email

Other Apps