Israel Reveals Horrific Discovery in Gaza
Israeli officials said on Sunday that members of their military found an Arabic copy of Adolf Hitler's "Mein Kampf" in a children's room, which was used as a base by Hamas terrorists in northern Gaza over the weekend.
In a post on the social media platform X, formerly known as Twitter, Israel said the Israeli Defense Forces (IDF) found the copy of Hitler's antisemitic work in a room used by Hamas as a terrorism hub.
"The terrorist highlighted portions of the book and included his own notes," the post read. "It starts with words. It ends with Jewish blood in the streets."
PARIS RALLY AGAINST ANTISEMITISM ATTRACTS OVER 100K PEOPLE AS ANTI-JEWISH ACTS CONTINUE TO RISE
Israeli President Isaac Herzog spoke about the discovery in an interview with the BBC on Sunday, holding up the book for inspection.
He said the book showed signs of personal use.
"This is Adolf Hitler's book, 'Mein Kampf,' translated into Arabic," Herzog told the news outlet. "This is the book that led to the Holocaust and the book that led to World War II.
LONDON POLICE IN HOT WATER AFTER ADVISER'S ANTI-ISRAEL CHANT REVEALED: REPORT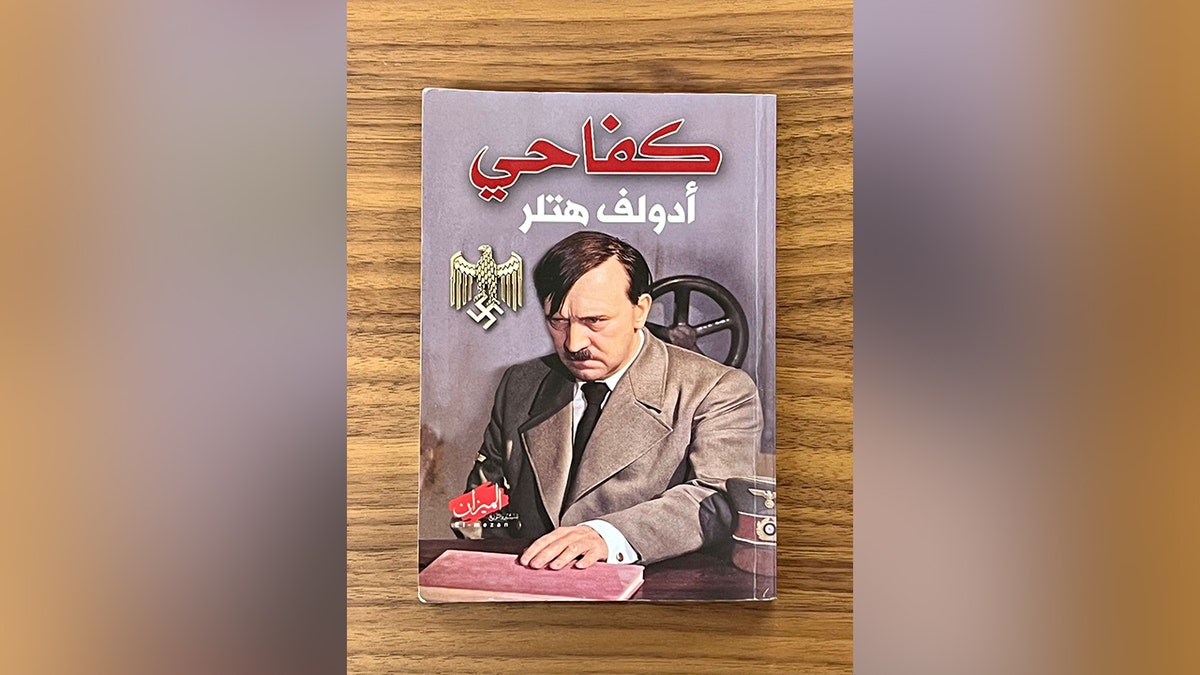 "The terrorist wrote notes, marked the sections and studied again and again, Adolf Hitler's ideology to hate the Jews, to kill the Jews, to burn and slaughter Jews wherever they are. This is the real war we are facing," Herzog added.
Nearly 10 years ago, "Mein Kampf" saw a surge in popularity as an e-book that was listed in Amazon's Propaganda & Political Psychology section for just 99 cents.
Originally published in 1925, the 387-page antisemitic manifesto on the "Jewish peril" and the Nazi ideology was written in a Bavarian prison before Hitler rose to power. The book's title, "Mein Kampf," translates to "My Struggle."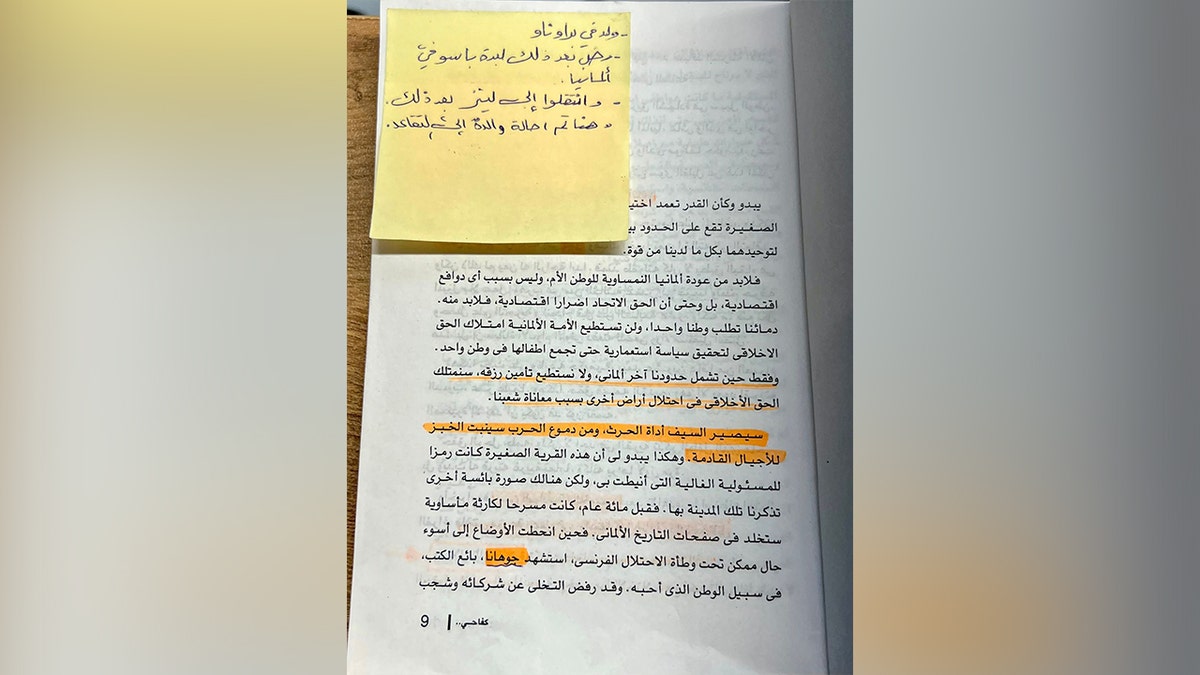 It has also been distributed by North Korean ruler Kim Jong-Un to his top officials as a leadership skills manual.
Herzog's office issued a statement on the discovery of the book found where Hamas terrorists were based in Gaza.
"After the massacre and atrocities committed by Hamas terrorists on October 7 – the day on which the largest number of Jews were murdered since the Holocaust – this is another revelation that testifies to the sources of inspiration of the terrorist organization Hamas, and proves once again that all its actions have the same goal as the Nazis – the destruction of Jews," Herzog's office wrote.
Follow us on twitter @ Ajuede.com for details of the global situations on dailies