BREAKING: Court dismisses bribery case against Ganduje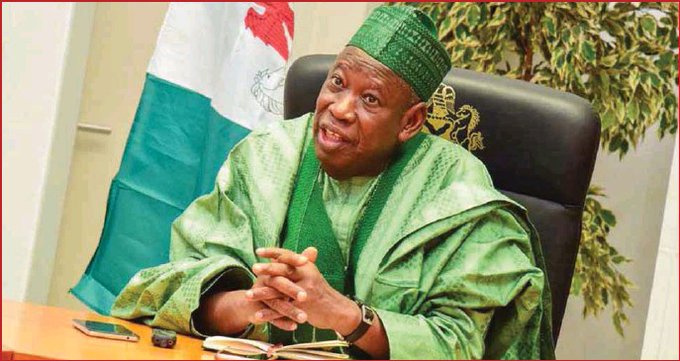 Corruption is distinctively misconstrued by the Buhari led APC Government. When any misappropriation of fund instance is uncovered among Southerners, EFCC rages high alongside the court to nail the fellow to a damnable cross.
But when the same corrupt case is found among Northerners it is understood and reconciled meagerly with propagandized fancies. This bribery suit against Governor Abdullahi Ganduje is a clear proof of such instances.
A Federal High Court sitting in Kano State has dismissed a bribery suit against Governor Abdullahi Ganduje, for lack of evidence.
The suit was filed by a Kano-based lawyer Bulama Bukarti.
The lawyer asked the court to mandate the Economic and Financial Crimes Commission to investigate Ganduje for allegedly receiving a kickback from a contractor.