US officials remove Black Panther's Wakanda from list of trading partners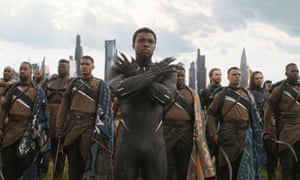 Until Wednesday, the made-up east African country was listed on the drop-down menu for the agriculture department's foreign agricultural service's tariff tracker along with Colombia, Costa Rica, Dominican Republic, El Salvador, Guatemala, Honduras, Nicaragua, Panama and Peru.
The department (USDA) said the comic book country was added to its systems while it conducted testing.
Amongst the commodities listed under Wakanda were "live asses", "mules and hinnies" and several other farm animals. Potatoes and chestnuts were also reportedly listed.