COVID-19: FG Expresses Worries Over Mass Transportation Of People Out Of Lagos In Trucks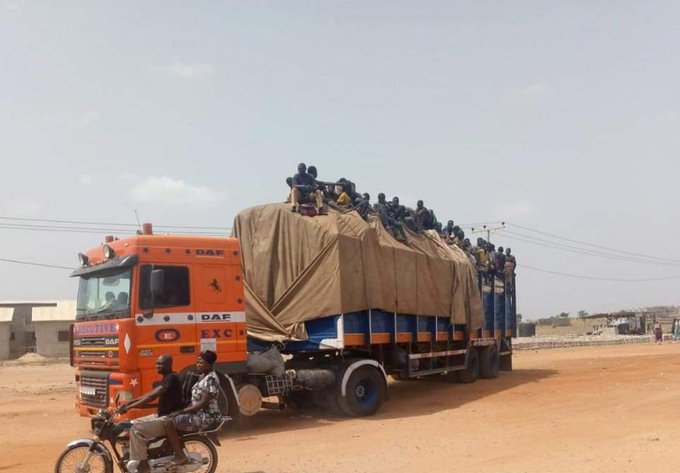 The Presidential Task Force on the coronavirus pandemic has alerted on what it called 'mass transportation' of people out of Lagos State in trucks, thereby worsening the spread of the disease.
The National Coordinator of the Task Force, Dr Sani Aliyu, disclosed this during the daily media briefing of the task force in Abuja on Thursday.
The PTF said that COVID-19 transmission is being exacerbated by people moving across state borders, noting in particular the mass transportation of people out of Lagos State in trucks.
He therefore appealed to Nigerians to take federal and some states governments' lockdown order seriously, noting the fight to beat back to pandemic in the country depends largely on how much attention and respect the public give to the guidelines issued by the PTF.
Dr. Aliyu said: "We have noticed that community spread is now being traced to people travelling across state borders. We need to try and restrict our movements in order to stop the spread of this coronavirus infection. This is particularly pertinent with regard to the news of people being transported in trucks out of Lagos.
"I'll also like to highlight the need for donors to safeguard life and basic health protocols during the distribution of palliatives within local communities.
"It is important that they maintain health and safety, the rise of aggressive behaviour and non-conformity to physical distancing is unacceptable and a major risk to our communities. It is serious public safety concern.
"I enjoin donors to work closely with local authorities and to ensure that the mass gathering restrictions and the physical distancing guidance that we have given is abided by."
Follow us on twitter (ajuede.com) or on Instagram (ajuedeman) for details of the global situation presently.