Magnitude 5.6 earthquake leaves at least 162 dead in Indonesia By Masrur Jamaluddin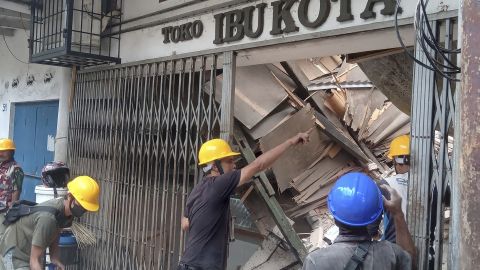 The number of people killed by a 5.6-magnitude earthquake in Indonesia's West Java province has risen to 162, according to its governor.
Some 326 people have also been injured, with varying degrees of severity, West Java Governor Ridwan Kamil said at a news conference.
The quake hit the Cianjur region in West Java on Monday at a depth of 10 kilometers (6.2 miles), according to the United States Geological Survey (USGS).
The earthquake has displaced 13,782 people – all of whom will be accommodated across 14 refugee camp sites. At least 2,345 homes have been damaged.
Four schools and 52 houses collapsed or were badly damaged, according to the local office of the National Agency for Disaster Management (BNPB). A mosque and a hospital were also damaged, according to the agency.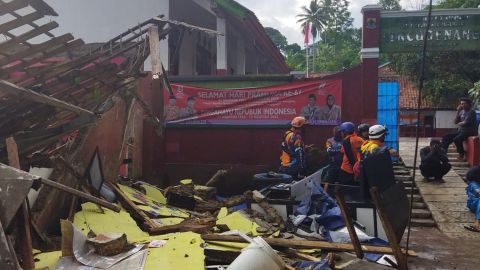 The BNPB said there is no risk of a tsunami, Reuters reported.
Herman Suherman, a government official in Cianjur, told media that some residents were trapped in the rubble of collapsed buildings. News channel Metro TV showed what appeared to be hundreds of victims being treated in a hospital parking lot.
It said that an Islamic boarding school was also damaged, while communications had been disrupted due to power outages.
TV footage showed residents huddled outside buildings almost entirely reduced to rubble, according to Reuters.