Missing California teen Trinity Backus left home without shoes, hasn't been heard from since, family says
The family of missing California teenager Trinity Backus says she left her aunt's home in her pajamas without shoes on Thursday, and they have not heard from her since.
"We're lost, sad, heartbroken … worried out of our minds," the 16-year-old's aunt, Ashley Bjorklund, told Fox News Digital.
Backus was having a sleepover with a friend at Bjorklund's home on Kentucky Ravine Road — a 12-acre property in Nevada City, California — the night she disappeared.
The Nevada County Sheriff's Office said in a Thursday Facebook post that the 16-year-old left the residence around 10:30 p.m. PT wearing pajamas and a maroon robe.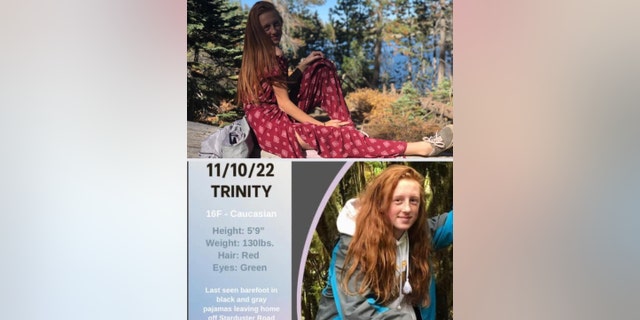 Bjorklund said the 16-year-old left in a "pair of socks, light pants, and a light flannel."
Backus is described as 5 feet, 9 inches tall, weighing about 130 pounds. She has red hair and green eyes.
Her aunt described Backus as "very responsible" and never one to run away from home. She was not extremely active on social media and had a small — but good — group of close friends.
"She's got a great head on her shoulders," Bjorklund said. "She grew up to be an amazing human."
Backus' friend, who was sleeping over Bjorklund's house, does not know where Backus went the night of the sleepover and initially thought adults were overreacting, according to Bjorklund.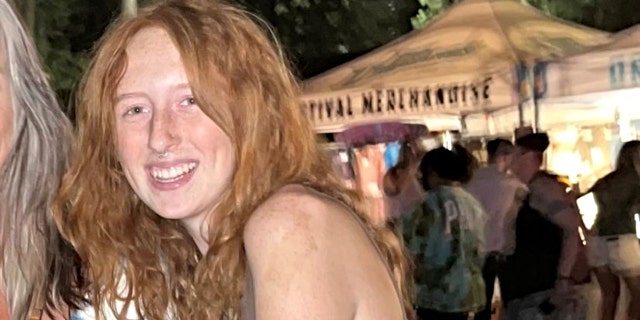 "She thought Trinity was coming back," Bjorklund said of the 16-year-old's friend, adding that her friend didn't immediately seem to realize the "severity of the situation."
The sheriff's office has received help from a number of local law enforcement offices, as well as the Nevada County Sheriff's Search & Rescue, in its search for Backus.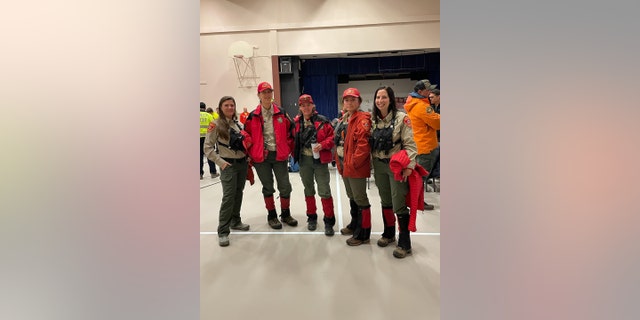 Searches for Backus on ongoing between Kentucky Ravine Road, Starduster Drive, Excelsior Road and Bitney Springs. Bjorklund also said search dogs caught Backus' scent along her property.
On Thursday night, law enforcement officials deployed an airplane with infrared capabilities to conduct an aerial search for the teenager.
Authorities are asking anyone with information about her disappearance to contact 911 or the Nevada County Sheriff's non-emergency dispatch center at 530-265-7880.