Canadian foreign affairs minister says Canada is preparing a 'game plan' in case of a far-right shift in US
Foreign Affairs Minister Mélanie Joly reportedly stated in an interview that Canada has been working on a "game plan" for the outcome of America's upcoming presidential election.
Joly was first elected to represent the Ahuntsic-Cartierville region of Canada in the House of Commons in 2015. Since then, she has been risen to become Canada's Foreign Affairs Minister and been named a Young Global Leader by the World Economic Forum. In late 2022, a piece in Politico speculated that Joly, as a "Trudeau protégé" might "one day have his job."
More recently, Canadian news website National Post was one of multiple outlets that shared reporting about controversial statements she made during a recent interview.
"Foreign Affairs Minister Melanie Joly says Canada has been considering a 'game plan' for how it would respond if the United States takes a far-right, authoritarian shift after next year's presidential elections," Dylan Robertson wrote in a piece shared by National Post. "'We are certainly working on scenarios,' Joly said in French during an interview with a Montreal radio station Wednesday."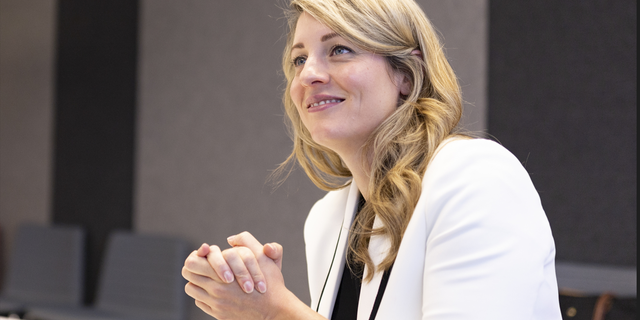 CANADIAN PRIME MINISTER JUSTIN TRUDEAU'S 'BARBIE' POST DIVIDES TWITTER: 'MESSED UP'
She reportedly added, "I will work with my colleagues and with the mayors, the provincial premiers, with the business community, with the unions, with everyone in the country, so that we are ready regardless of the election outcome."
Robertson also wrote that "Joly drew an analogy to her government's experience working with the administration of former U.S. president Donald Trump, which sought to limit long-established trade in crucial sectors."
During the same interview, she declared that "the other aspect of the question is more about knowing how we as a democracy are able to thwart the growth of the far right in our country, because it's happening in the United States, it's happening in Europe."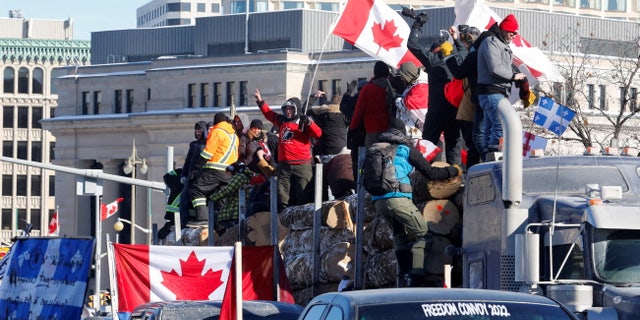 CANADIAN PRIME MINISTER JUSTIN TRUDEAU, WIFE OF 18 YEARS ANNOUNCE SEPARATION
She went on to add, "So one can't be naive here, Patrick; it's happening right now with us, there is, we know that there is certainly a radicalization of the [Canadian] Conservative Party."
Joly has condemned political opposition at home and abroad before, such as when she appeared to blame American conservatives for interfering in Canadian politics by supporting truckers in the Freedom Convoy as they protested against vaccine mandates.
"My biggest concern as the foreign minister at this point is the foreign interference that is happening in the convoy we're seeing in Canada right now," she said in February 2022. "The disinformation campaign, where it comes from. The financing of it, where it comes from."
Follow us on twitter @ Ajuede.com for details of the global situations on dailies