Judge delivers mixed ruling on Trump protective order in 2020 election case
The federal judge assigned to former President Donald Trump's 2020 election case has largely sided with Trump's defense attorneys on a protective order over evidence, but handed prosecutors a win by broadening which material is considered "sensitive" and should be protected.
Trump's lawyers returned to federal court in Washington, D.C., on Friday morning for their first hearing before U.S. District Judge Tanya Chutkan, who is overseeing Special Counsel Jack Smith's 2020 election meddling case against Trump.
Chutkan heard arguments about the restrictions on evidence in the case. In court filings, prosecutors had argued for broad rules barring Trump's lawyers from sharing "sensitive" materials with the former president, including witness testimony to the grand jury and recordings and transcripts of Trump associates who spoke to prosecutors. Trump's attorneys countered that the government's request was too broad and infringed on Trump's First Amendment rights.
In a "close" decision, Chutkan said she was not persuaded that the government has shown all information gathered in the case would fall under the protective order. She ruled that only information designated as "sensitive" should be protected — however, she agreed with the government that every single person interviewed by prosecutors is a potential witness and is sensitive.
TRUMP'S ATTORNEYS ARGUE FOR LESS RESTRICTIVE RULES OVER EVIDENCE IN 2020 ELECTION CASE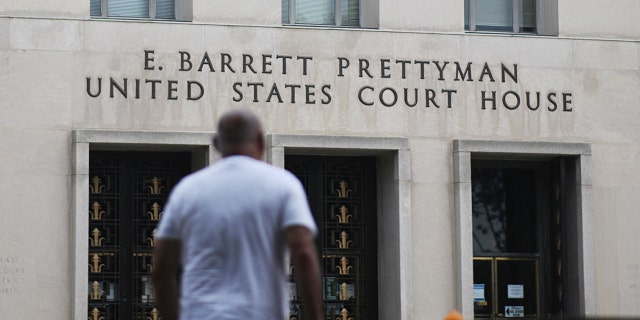 "The defendant has the right to free speech, but that right is not absolute," Chutkan said at the onset of the hearing. "Without a protective order, a party could release that info to the jury pool."
Federal prosecutor Thomas Windom said Friday the restrictions were necessary to prevent the "improper dissemination of materials … including to the public."
"The defendant has set forth an intention to set forth any information that they deem informative," Windom told the judge.
"Defense has broadcast their strategy, and that is not to try this case in this courtroom, and your honor should address that," he said.
SPECIAL COUNSEL JACK SMITH PROPOSES JANUARY 2024 TRIAL IN TRUMP ELECTION CASE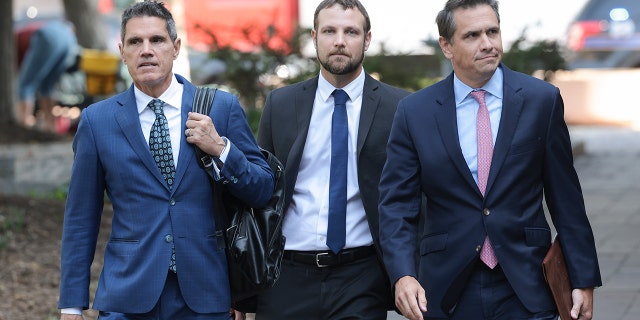 Chutkan agreed, but was hesitant to issue a blanket order. Trump's attorney John Lauro then argued that the government's request was "extraordinary."
"We are in uncharted waters, we have a defendant running for president and his opponent has the DOJ bringing charges against him," Lauro said.
"The fact that he's running a political campaign has to yield to the orderly administration of justice," Chutkan replied. She suggested that Trump might release evidence about former Vice President Mike Pence's testimony, for example, to denigrate him as a witness.
"The defendant's desire to respond to political opponents has to yield," Chutkan said. "There are limits. This is a criminal case. The need for this case to proceed in a normal order means there are going to be limits on the defendant's speech."
Chutkan told Lauro that how a protective order might affect the presidential campaign was not her concern. "I cannot and will not factor into my decisions the effect it will have on a campaign for either side," she said.
TRUMP TEAM ORDERED TO RESPOND TO SPECIAL COUNSEL JACK SMITH'S PROTECTIVE ORDER FILING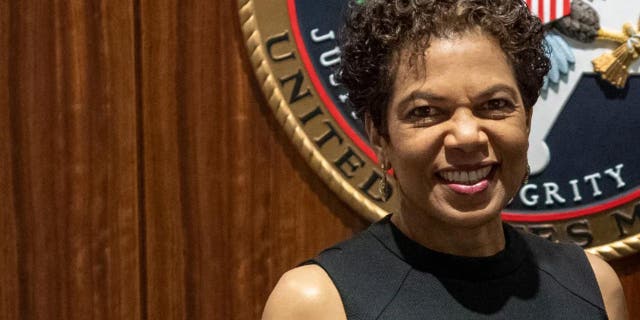 Trump's legal team tried to persuade the judge that the government's request was so broad that Trump would not be able to respond to political attacks on the campaign trail without potentially violating the protection order.
"Everything that we do here now is under a political microspcope, unfortunately because of what the government has done," he said. "There has to be fair play here. They haven't even described the discovery, is it one terabyte, is it 3 terabytes. You can't ignore the fact that there's a campaign."
"He will get his rights," Chutkan said. "The existence of a political campaign is not going to have any bearing on my decision. I intend to keep that out of my decision."
Though Chutkan ultimately agreed with Trump's defense that not all the evidence gathered by the federal grand jury falls under the protection order, she decided witness interviews and other "sensitive" materials must be kept away from the public.
"You're conflating your client's defense and what your client wants to do in a campaign," she told Trump's attorneys. "The former president engaged in a political campaign, talking about potential witnesses, who may not have the kind of protection that he has."
"I can see a lot of problems here," she added. "I can see how in advance of trial making statements about potential witnesses could affect the orderly administration of justice and violate his release conditions."
TRUMP, AIDE WALT NAUTA PLEAD NOT GUILTY TO NEW CHARGES IN CLASSIFIED DOCS CASE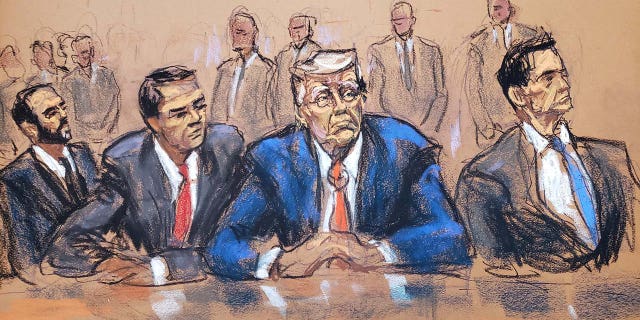 Chutkan also compromised on a paragraph of the proposed order where a defense counsel would have to be present in the room if Trump were reviewing sensitive materials. The defense said the burden is too high, that they have too much to do and cannot sit in the room for hours while the defendant reviews materials.
The judge said Trump can review materials without a defense attorney present but is not allowed to have his phone with him at the time, or any device that could copy or take a picture of the materials.
Chutkan, an Obama appointee, has earned a reputation as the "toughest punisher" in Jan. 6 riot cases. The Associated Press reported that she has "consistently taken the hardest line against Jan. 6 defendants of any judge serving on Washington's federal trial court." The Justice Department has brought more than 800 cases so far, marking the largest prosecution in the department's history.
In seven cases, Chutkan even handed out tougher sentences than what the DOJ was seeking. She matched the prosecution's requests in four others and sent all 11 riot defendants who have come before her behind bars, the outlet notes.
In four cases in which the DOJ did not seek jail time, Chutkan gave prison sentences ranging from 14 days to 45 days.
Trump faces charges of conspiracy to defraud the United States, conspiracy to obstruct an official proceeding, obstruction of an attempt to obstruct an official proceeding and conspiracy against rights, which stem from Smith's investigation into 2020 election interference and the Capitol Riot on Jan. 6, 2021.
The 2024 GOP front-runner has pleaded not guilty to all the charges