Top White House officials don't want Lewandowski to lead an impeachment war room
Get link

Facebook

Twitter

Pinterest

Email

Other Apps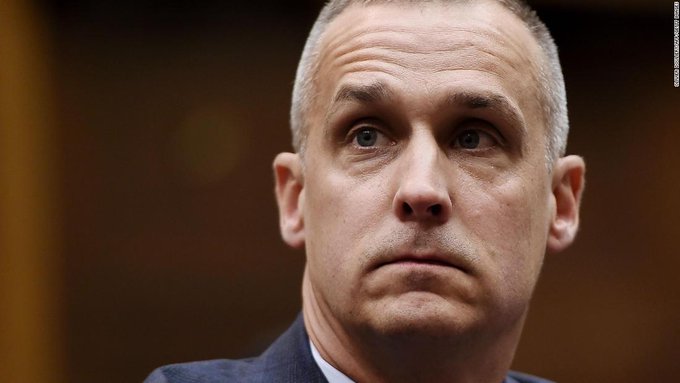 "No one here sees a need for adding to the inside team," the official said. "Corey isn't coming as of now," the official said, adding Mulvaney will not hire Lewandowski unless he's asked to do so by President Donald Trump.
Trump was upset when he saw news reports about a Lewandowski-led war room, furious that the story suggested he needed help in dealing with the Ukraine investigation, a source familiar with the matter said.
Kellyanne Conway, counselor to the President, dismissed the idea when speaking to reporters on Friday.
"You're getting that from people who want to create an impeachment war room, to either try and get back in or get in the front door in the first place. Why would he do that?" she said.
This is not the first time the prospect of a Lewandowski hiring has been raised during the Trump administration. Such reports about the abrasive former campaign manager have frustrated previous chiefs of staff Reince Priebus and John Kelly.
Lewandowski, who was fired midway through Trump's campaign, has remained close to the President and is a regular guest aboard Air Force One and at the White House. His presence in Trump's inner circle is controversial, however, given his loudly proclaimed view of letting "Trump be Trump" instead of attempting to apply discipline to the freewheeling President. Lewandowski has also chafed at times with some members of Trump's family.
He also came under fire during a recent appearance in front of the House Judiciary Committee when he publicly admitted lying to the press, sparking an audible reaction in the room when he said: "I have no obligation to be honest with the media because they're just as dishonest as anyone else."
Lewandowski also teased a rumored New Hampshire US Senate bid, recently tweeting: "New website just launched to help a potential senate run. Sign up now!" he said, alongside a link to what appeared to be a super PAC.
CNN reported Thursday that some people close to Trump believe he is in denial about the gravity of his predicament, and it is still not clear whether the President is ready to acknowledge he needs such a team.
But several of his advisers have expressed concern that Trump's team appears without a strategy as a long-anticipated impeachment proceeding becomes a reality.
Several allies have made the case for standing up a dedicated team to handle the matter -- realizing how dire impeachment is and how hard it would be for a typical White House political and press shop to keep up. The White House legal team has expressed confidence in facing such a probe, but the rest of ranks of the White House are widely seen as depleted.
Get link

Facebook

Twitter

Pinterest

Email

Other Apps