ISWAP publicly execute two Christians in Plateau, vow to kill more, protect Muslims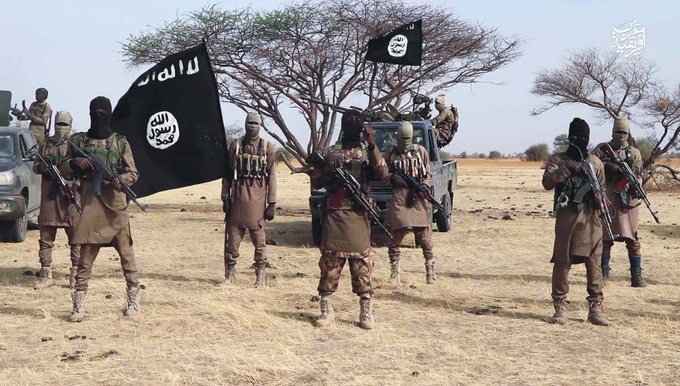 Members of the Islamic State of West Africa Province (ISWAP) have vowed to continue the killing of Christians in Plateau State.
In a video obtained by DAILY POST on Wednesday, three members of the dreaded organization were seen executing two Christians while threatening to kill many others.
According to them, Christians have done terrible things to Muslims by killing their women and children and eating their flesh. They vowed to revenge.
Speaking in Hausa and the Arabic languages, they said, "We thank God. What Christians have done to us in Africa and Nigeria, when we think about it, it makes us cry.
"In Plateau State, they killed our women and children and eat their meat. So we are telling the government that we will take our revenge.
"I swear with God, we will not agree. We will take our revenge. That is why we take these fools. I swear, we will not sleep, we will take our revenge for the nonsensical things they are doing to us in Plateau State. Now we will start and take our revenge on Christians in Plateau."