Venezuela announces five days on, ten days off partial reopening plan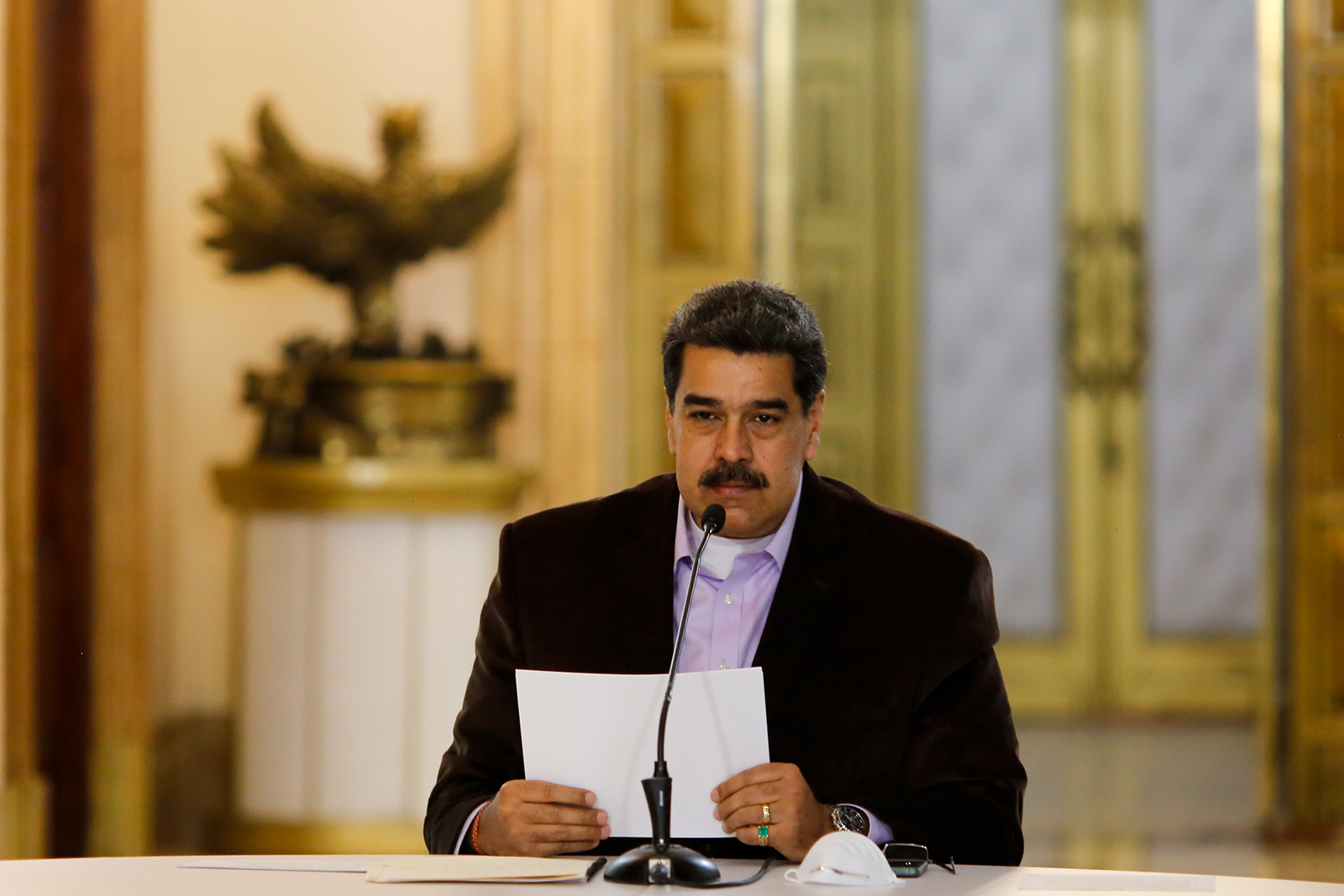 Venezuela will begin a partial reopening of nine economic sectors on June 1, which will see them open for five days and then observe quarantine for the next ten, the country's President Nicolas Maduro announced on Saturday.
Border towns will not be part of the measure and the Venezuelan border will remain shut for the foreseeable future, Maduro said.
During the ten days of quarantine, the food provision and healthcare sectors will be able to perform essential activities, according to the official Venezuelan News Agency.
Venezuela has so far reported 1,459 cases of the novel coronavirus and 14 deaths, according to a tracker from Johns Hopkins University.
However, a recent report said that the real number is "almost certainly much higher," citing the limited availability of reliable testing, poor transparency, and the "persecution of medical professionals and journalists who report on this issue."
The report also said that overcrowded prisons, packed living arrangements, malnutrition, limited access to water in homes and hospitals, and frequent migration across Venezuela's borders increased the risk of spreading the virus.
The report was published by Human Rights Watch and Johns Hopkins University's Centers for Public Health and Human Rights and for Humanitarian Health
Follow us on twitter (ajuede.com) or on Instagram (ajuedeman) for details of the global situation presently.