UFC Legend Conor McGregor Announces Retirement From Fighting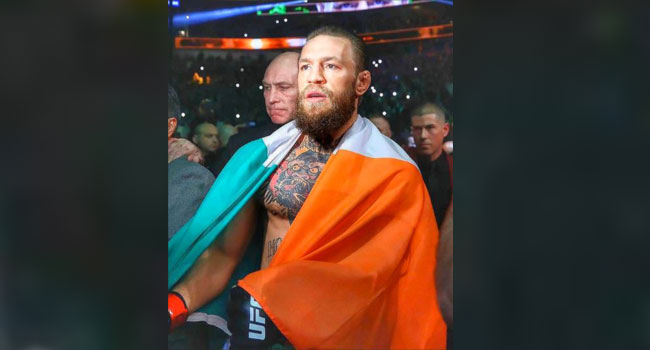 The Irishman mixed martial artist took to social media to confirm his latest decision on Sunday.
McGregor had been tipped to fight UFC legend Anderson Silva in his next fight but his fans were stunned when the UFC star took to his official social media page to announce his retirement from fighting.
Posting a picture of himself and his mother, Conor McGregor thanked all his fans for the amazing memories created over the years.
The UFC star tweeted: "Hey guys I've decided to retire from fighting.
"Thank you all for the amazing memories! What a ride it's been!
"Here is a picture of myself and my mother in Las Vegas post one of my World title wins!
"Pick the home of your dreams Mags I love you!
"Whatever you desire it's yours ❤️"
Follow us on twitter (ajuede.com) or on Instagram (ajuedeman) for details of the global situation presently.