Trump aide Walt Nauta pleads not guilty in classified documents case after several hearing delays
Donald Trump's aide Walt Nauta pleaded not guilty in Miami federal court Thursday in the classified document's case involving the former president and GOP 2024 candidate.
When Nauta finally appeared at the James Lawrence King Federal Justice Building with his Florida attorney, Sasha Dadan, the judge told the lawyer, "I'm very glad to see you here."
Nauta was charged alongside Trump in June in an indictment alleging the mishandling of classified documents.
His arraignment was to have happened twice before, but he had struggled to retain a lawyer licensed in Florida and one appearance was postponed after his flight from Newark, New Jersey,was delayed for several hours and then canceled as heavy thunderstorms plagued the Northeast last month.
TRUMP AIDE INDICTED IN CLASSIFIED DOCUMENTS INVESTIGATION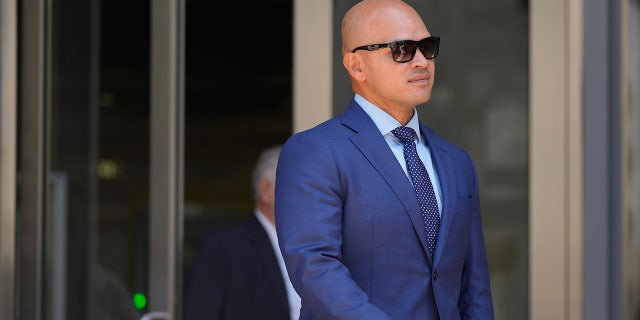 Thursday's hearing lasted approximately five minutes.
Afterward, the defendant left the courthouse and entered a Black Mercedes-Benz sedan without speaking to reporters.
TRUMP AIDE WALT NAUTA'S CLASSIFIED DOCS ARRAIGNMENT POSTPONED DUE TO CANCELED FLIGHT OUT OF NEW JERSEY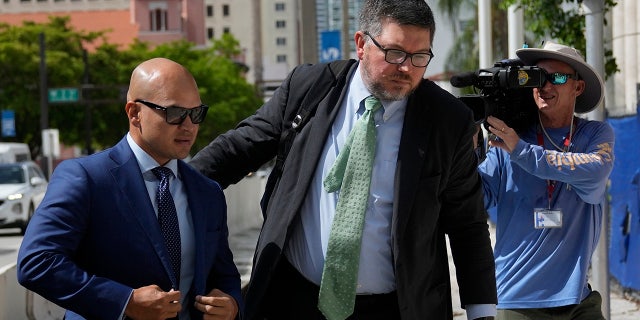 Ahead of his arraignment, Nauta hired Dadan, a criminal defense attorney and former public defender whose main law office is in Fort Pierce, where the judge who would be handling the trial is based. She appeared in court with Nauta, alongside his Washington lawyer, Stanley Woodward, who entered the not guilty plea on his behalf.
Nauta answered, "Yes, Your Honor," when he was asked whether he had reviewed the indictment during the brief court appearance.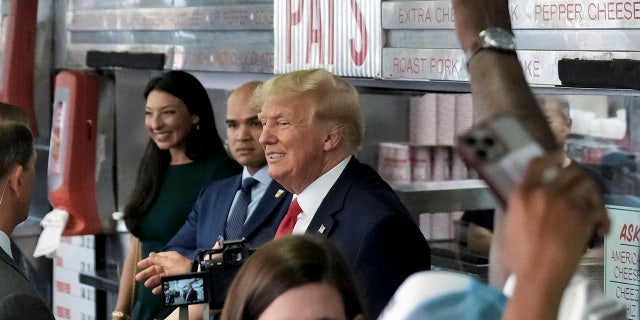 Trump pleaded not guilty during his June 13 arraignment to 37 counts – including willful retention of national defense information -- related to the alleged mishandling of classified documents kept at his Mar-a-Lago resort in Palm Beach, Florida.
The indictment filed by special counsel Jack Smith and his team of prosecutors accuses Nauta of conspiring with Trump to conceal records that the former president had taken with him from the White House after his term ended in January 2021.