168 coronavirus cases now linked to South Korea nightclub cluster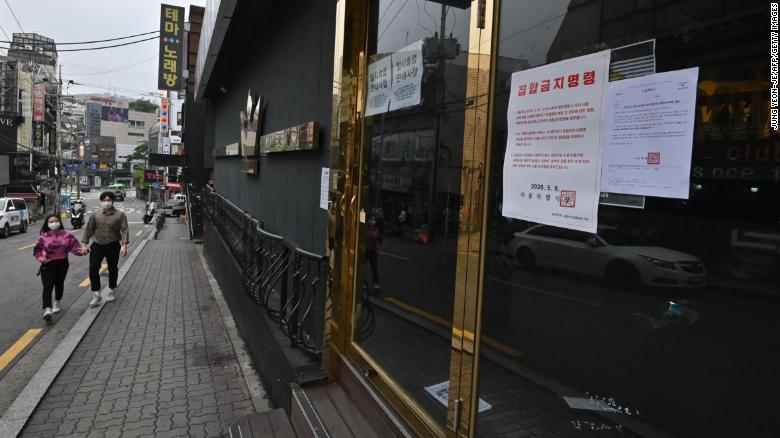 The number of confirmed coronavirus cases believed to be linked
to Seoul's nightclub cluster
rose Sunday to 168, five more than the day before, according to the South Korean Centers for Disease Control and Prevention (KCDC).
Most of the confirmed cases are people in their 20s and 30s, according to Jung Eun-kyeong, director of the KCDC. More than 7,000 tests were conducted Saturday, he added.
Overall, 13 new coronavirus cases were recorded in South Korea since Saturday, six of which are believed to have been locally transmitted, and the remaining seven cases imported.
Of those six locally transmitted cases, five had close contact with people who visited nightclubs in Itaewon, in the capital Seoul, health officials said.
More tests: Director Jung added that the government will conduct tests for all those beginning their mandatory military conscription service, starting May 18, and for the next eight weeks to prevent cluster infections in the military and assess regional infection risks.
Nationally, there are 11,050 confirmed cases in South Korea and 900 patients remain in quarantine. Of those infected, 89.5% have recovered and the death toll remains at 262.
Follow us on twitter (ajuede.com) or on Instagram (ajuedeman) for details of the global situation presently.