10 Killed, 20 Missing In Benue Communal Clash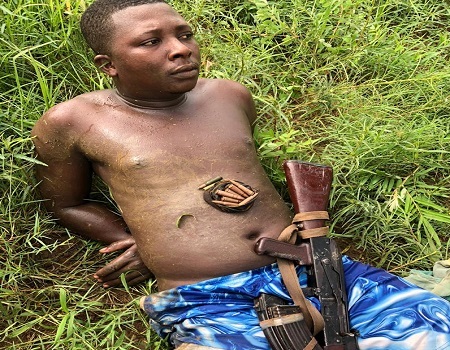 Ten people have been killed and about 20 other people are still not found due to communal clash that rocked some communities in Agatu local government area of Benue State on Sunday.
Our correspondent reliably gathered that Egba and Adugbe communities were the ones that ganged up with hired mercenaries to attack the Adana community.
The attack was said to have extended to Olegeje and also attacked the community.
Some natives from Agatu told our correspondent that there had bee been crisis around that area.
One of the locals said, "there is this belief that Abugbe community have been accommodating Fulanis and the surrounding communities had reported them to security operatives and had warned them (Abugbe) against harbouring Fulanis.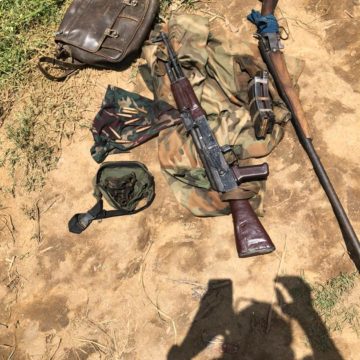 "So about a week ago Abugbe community went and attacked Nneji and other neighbouring communities that Abugbe had problems with.
Another source who also did not want to be in print explained that the incident on Sunday was the information that Fulanis were coming to attack the Nneji and Egba over purported cattle rustling.
One of the locals further said, "The information at our disposal is that 10 bodies have so far been recovered at Adana and 20 people are still missing in the crisis.
"Then when those who hired mercenaries to carry out the attacks were returning back to Aila village the troops of the Operation Whirl Stroke got wind of their evil mission and arrested all of them.
"Right now they have taken the military to where they keep their guns and they are mentioning more names of boys from Akwu village which is one of the villages that have been at the centre of the crisis in Agatu. They also mentioned names of those that played roles in the crisis.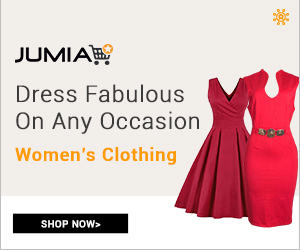 "Some of the names they have so far mentioned are also from the village where they keep their guns.
The locals said that as a result of the crisis this Sunday troops of Operation Whirl Stroke have taken over the communities searching the entire place and arresting the masterminds.
"A notorious local militia leader popularly known as Alhaji Audu from Olegeje community was among those arrested with one Ak47 rifle and 60 round of ammunition.
"The six persons that were arrested have been taken to Obagaji already. It is quite unfortunate and sad experience,' the locals said.
The Force Commander of OPWS, Maj. Gen. Adeyemi Yekini declined to comment on the Agatu attack but referred journalists to the Defense Head Quarters (DHQ) Information Department.
Meanwhile, the State Police Public Relations Officer (PPRO), DSP Catherine Anene confirmed that there was an attack in Agatu.
She confirmed that three corpses have so far recovered in the crisis.
Anene said, "Information was received on14/06/2020 at about 0530hrs that some unknown gunmen attacked Adana village, a riverine area in Agatu that is not motorable.
"A team of police officers have been deployed to the area, three corpses have so far been recovered.
Follow us on twitter (ajuede.com) or on Instagram (ajuedeman) for details of the global situation presently.